Poison Ivy Treatment Clinic in Davie FL
Quick Family Urgent Care Provides Immediate Care for Poison Ivy Rashes. Walk in If You Need Us. We Are Located at 4301 S Flamingo Rd Ste 102 Davie, FL 33330.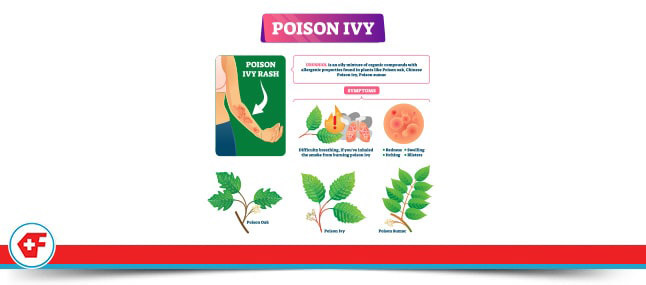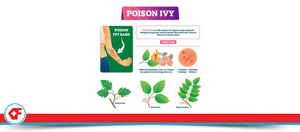 When the weather is nice, it's great to get outside and enjoy it. Camping, hiking, long walks—these activities give us a break from our office spaces and city life, but they pose a risk of coming into contact with poison ivy. Because poison ivy can put a damper on our enjoyment of the nice weather (and the rest of our week), it's good to know what to do when you encounter it. Here's what we recommend here at Quick Family Urgent Care.
Can I go to urgent care for poison ivy?
Sometimes poison ivy rashes can be treated at home, but not always. Urgent care is your best option for poison ivy rashes that don't seem especially serious.
When should you go to the ER for poison ivy?
Other times, poison ivy exposure can be more serious, so you might have to go to the ER. If you're experiencing any of the following symptoms, then you should seek medical attention:
A persistent itch you can't treat yourself
Any difficulty swallowing or breathing
Swelling, especially in the face
Spreading of the rash to other areas of the body
Oozing blisters
A high fever of 100 degrees or more
A rash that lasts for more than just a few weeks
Can doctors do anything for poison ivy?
Yes, absolutely. Doctors can treat poison ivy rashes with oral corticosteroids, and more serious reactions can be treated with other medications. If a patient is experiencing a bacterial infection at the site of the rash, a doctor might suggest an oral antibiotic. You can rely on our doctors here at Quick Family Urgent Care, as they are trained to treat minor but urgent health matters like mild poison ivy rashes.
How do I know if I have a poison ivy or poison oak rash? What's the difference between poison oak and poison ivy rashes?
It's actually virtually impossible to tell. This is because poison ivy and poison oak (and sumac) contain an oil called urushiol, and this is what people have a reaction to, so the symptoms are the same regardless of the plant. Both poison ivy and poison oak rashes are treated the same way too, so you don't have to worry about which is which!
Does poison ivy get worse before it gets better?
Poison ivy doesn't necessarily get worse over a while, but it can. It can spread to other areas of the body, for example, so it's best to have it treated right away. There can be more severe cases of poison ivy that will last longer, have worse symptoms, and cover more of the body.
How can I tell if my poison ivy is healing?
After about one week, the rash will begin to fade and the blisters will begin to dry up. Poison ivy rashes shouldn't last for more than three weeks, and sometimes last for only one. However, you don't have to wait this long for the symptoms to ease. Instead, you can get relief here at Quick Family Urgent Care.
If you or a loved one has a poison ivy rash, then come see us here at our clinic. No appointment is necessary, so you'll be treated right away, right on the spot. Our clinic is located over at 4301 South Flamingo Road Suite 102 Davie, FL 33330, and we're open for you 7 days a week. Come see us todahttps://www.quickurgentcare.com/get-directions-at-urgent-care-and-walk-in-clinic-in-davie-fly!