Seasonal Allergies, Colds & Sinusitis Treatment Clinic in Davie, FL
Call Quick Family Urgent Care for sinus infections, allergies, and colds. We treat children and adults of all ages. Open Mon-Fri: 8:00 am – 8:00 pm, Sat and Sun: 9:00 am–5:00 pm. Insurance accepted. Walk-ins are available. No appointments are needed.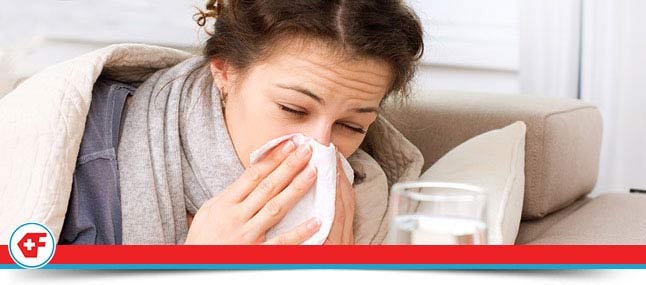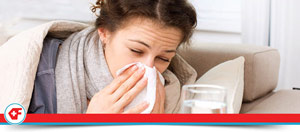 Table of Contents:
Just what is causing your symptoms?

If you have a cold in the Davie, FL area, many people will say you should just wait it out until you get better. In many cases, simple home treatment will work just fine. However, that stuffy nose and other cold symptoms could be masking a much more severe infection or illness. If you have been suffering from a cold that has lingered on a bit longer than usual, come to Quick Family Urgent Care today for immediate assistance. Our board-certified doctors and state of the art lab are available to help diagnosis your illnesses or infection and treat it.
Our board-certified doctors and highly experienced staff have years of experience in diagnosing and treating different ailments. Our doctors will examine you in our walk-in clinic to look for symptoms that will tell us if you are suffering from an infection or if it is just a simple allergy. We will get you the right treatment, right away so you can begin your recovery as soon as possible.
Just what is causing your symptoms?

Finding the correct diagnosis is key to prescribing the right treatment. A determination is often reached by examining the symptoms. Unfortunately, allergies, colds, and sinusitis often share some traits making it difficult to self-diagnosis. Coming to Quick Family Urgent Care can help you determine what you are suffering from!

We can help treat the following:

• Colds
If you have a sore throat, aches across your body, and a fever, you likely have a cold. These take several days to run their course, but generally, they clear up on their own relatively fast. If you have a cold that takes a firm hold on you, then medical assistance may be required in the form of prescriptions to help speed up your recovery or reduce the severity of a symptom. The best way to prevent a cold, especially the flu, is an annual flu shot! We carry updated flu shots every year, and in most cases, your insurance will cover the full cost of it.

• Allergies
If you have a runny and stuffy nose as well as itchy, watery eyes, then you likely have an allergy, rather than a cold. Seasonal allergies plague many in the area while others are allergic to common allergens that send their symptoms into overdrive every time they come in contact with it. While there is no cure for allergies, if they are particularly bad this year, come to our facility for an evaluation. There may be some medications available to reduce the symptoms.

• Sinusitis
If the symptoms from your ailment are especially focused on the nasal area, sinusitis might be the exact cause of your problems. This diagnosis is more likely if you have a swollen or painful feeling that radiates from your forehead down to your cheeks. You will also be incredibly stuffy, and the mucus that comes out may be different colors. A sore throat is also often reported with this condition. If left untreated, it can last for as long as four weeks.

Any of these cold symptoms can also cause ear wax build-up. Over time, it can harden and become a very painful problem. Do not try to clear out this hardened ear wax yourself. Come to Quick Family Urgent Care for professional assistance to clean out your ears.

Quick Family Urgent Care is located at 4301 South Flamingo Road Suite 102 Davie, FL 33330. We are open Monday through Friday from 8 am to 8 pm and on Saturday and Sunday from 9 am to 5 pm. We accept most major insurances and have self-pay options available. Do you need more information about our services? Contact our friendly staff today! We look forward to meeting you!