Urgent Care for Skin Infections in Davie FL
Visit Quick Family Urgent Care If You Need to Be Treated for Skin Infections. We Provide Immediate Care as an ER Alternative. Walk in When You Need Us. We Are Located at 4301 S Flamingo Rd Ste 102 Davie, FL 33330.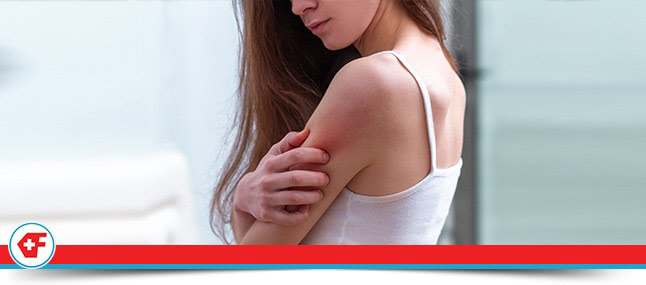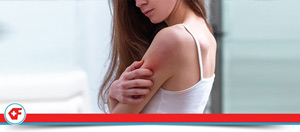 A common, minor skin infection can be treated at an urgent care clinic. However, there are some instances when a more serious case must be treated at the ER, so it's important to be able to identify the signs and symptoms of infections, especially serious ones. We'd like to help you with this, so here is everything you need to know about emergency and urgent care for skin infections in Davie FL.
Can I go to an urgent care center for a skin rash?
You definitely can, yes, and you should consider it! Many rashes can be treated at home, but more severe and persistent rashes might require professional care at an urgent care clinic. There you'll be able to get immediate treatment and symptom relief without the need for an appointment. You should come to us here at Quick Family Urgent Care if your rash:
Doesn't go away or gets worse after you treat it yourself
Becomes worse and makes you quite uncomfortable
Lasts longer than a week
Has already been diagnosed but is lasting longer than expected, or not healing as expected
Produces symptoms like fever or illness, or shows signs of infection
What are the signs of an infection?
There are several signs of a skin infection that you should look out for. Here's what we suggest you watch for:
A fever
If you have a cut, fluid or pus that leaks out from it
If you have a cut, a red streak that runs from the cut toward your heart
If you have an injury, red skin around the area
A pimple or some yellow-colored crust on top of the area
Sores that look similar to blisters
If you have eczema and have tried to treat it, the treatment didn't work or it made the rash worse
After a few days, worsening pain or worsening swelling
After around ten days, the area still hasn't healed
Most skin infections can be treated at urgent care, but some might require a trip to the ER.
How will you know when an infection is serious? When should I go to the ER for a skin infection?
There are definitely some instances when you must go to the ER (emergency room) for a skin infection. The particular signs and symptoms you should watch out for include the following:
You also have a fever of 100 degrees or more
You are experiencing significant pain
The redness and/or swelling spreads
Do you provide urgent care for skin infections in Davie FL?
Yes, we do! Here at Quick Family Urgent Care, you'll be able to receive treatment for any kind of mild skin infection. And because we're an urgent care/walk-in clinic, you can come see us without making an appointment first, and we'll be able to treat you right away.
Our Davie urgent care clinic is located over at 4301 South Flamingo Road Suite 102 Davie, FL 33330. You can come see us Monday to Friday, 8 am to 8 pm, or Saturday and Sunday 9 am to 5 pm. You can also call us at (954) 640-1200 if you'd prefer to make an appointment with us instead.
Come see us soon here at Quick Family Urgent Care! We look forward to your visit.