Sports Physical Exams Clinic in Davie FL
Quick Family Urgent Care provides kids' camp and sports physical examinations in Davie, FL. Open Mon-Fri: 8:00 am – 8:00 pm, Sat: 9:00 am – 5:00 pm. Insurance accepted. Walk-ins are available. No appointments are needed. Contact us for more information. We are conveniently located at 4301 S Flamingo Rd Ste 102 Davie, FL 33330.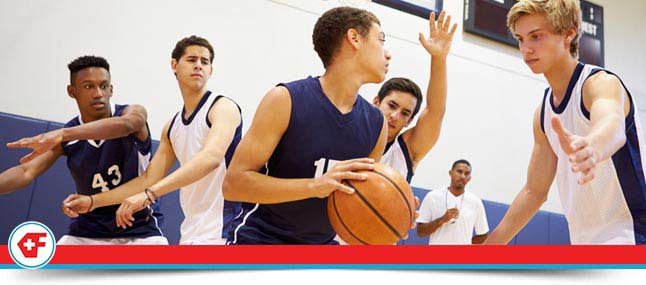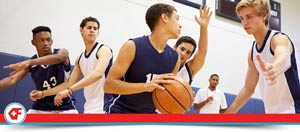 Table of Contents:
Medical History
Physical Examination

Are you about to start a new sports season in the Davie, FL area? Chances are will need a complete physical before you are able to participate. This thorough medical exam is easy to complete but can be a challenge to schedule. The board-certified doctors at Quick Family Urgent Care are available seven days a week to give you the sports physical you need. Just bring in the required forms, and we'll make sure you don't miss a single practice or game because you didn't hand in your paperwork on time.
Competitive sports through school or summer camps are athletic activities thousands of children participate in every year. Before they play for a team, you should make sure your child is in excellent health, and there are no underlying medical concerns that might put their health in danger if they participate. Our doctors will make sure their bodies and joints can handle the hours of running, bending, and stretching. Neglecting to get your child a physical can causes long-term problems with their health and could impact their physical abilities. Be proactive and don't just take your child in for a physical the first time they play a sport, but for every sports season. Constant monitoring can catch problems early before they become a significant concern.
Curious about what is involved with a sports physical for your child? Below is an overview of what to expect at Quick Family Urgent Care:
Medical History:

During this part of a sports physical, our doctors will review your child's medical history of health issues or any diseases. If you have any documentation regarding any medical problems, please bring those records with you so our doctor can thoroughly review them to help facilitate your child's physical. Please bring any details regarding current medications, past injuries, and allergies.
Physical Examination:

Your child's weight, blood pressure, vision, height, joints and flexibility, and heart function are tested and recorded by the doctor. This part of the exam ensures your child's current health is prepared for vigorous physical exercise. These recorded values are also helpful when we need to compare physicals in the future.

At Quick Family Urgent Care in Davie, FL, our clinic offers a wide variety of primary care and urgent care services. We can serve your entire family, young and old. We are a quick and affordable alternative to the emergency room and even your primary care doctor. Skip the scheduling and waiting for your appointment time, come to our urgent care center today.

We see patients from nearby cities also, including Cooper City, Plantation, Southwest Ranches, Weston, Pembroke Pines,Pine Island Ridge, Broadview Park and Fort Lauderdale Florida.

Our clinic is located at 4301 South Flamingo Road Suite 102 Davie, FL 33330. We are open Monday through Friday from 8 am to 8 pm and on Saturday from 9 am to 5 pm. While most insurances do not cover a sports physical, we do accept most major insurance for any injuries that occur while playing sports. We are here when you need immediate medical care for any sports injury. Do you have questions about sports physicals? Call our friendly staff today at (954) 640-1200. We look forward to meeting you!