Minor Injury Treatment Walk-in Clinic in Davie, FL
Although minor injuries can be uncomfortable, your life, mobility, or long-term survival are not in danger. At Quick Family Urgent Care our doctors in Davie, FL provide immediate care for minor injuries. We treat children & adults of all ages. Open 7 days a week. Contact us for more information. We are conveniently located at 4301 S Flamingo Rd Ste 102 Davie, FL 33330.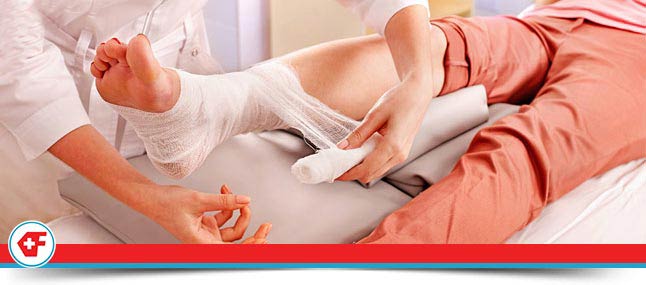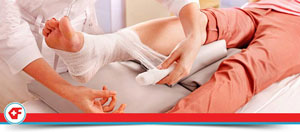 Quick Family Urgent Care is an excellent option for non-emergency medical situations, especially if you are in need of medical care at night, on the weekends, or when your doctor is otherwise not available to you. We offer convenient and compassionate care for minor injuries that are not life-threatening. The next time you or a loved one is in need of treatment for an injury, skip the long wait time at the emergency room, and come to our walk-in clinic where you will receive the highest quality care available with as little wait time as possible.
At Quick Family Urgent Care, we are dedicated to the care and comfort of all our patients, and can treat most minor injuries including:
• Sports injuries
• Fractures
• Sprains
• Back pain
• Cuts
• Lacerations
• Burns
• Minor eye injuries
• Removal of splinters
• Skin Irritations
• Wound infections
When you are injured, we know it can disrupt your whole life. Our goal is to help you recover as quickly as possible so you can return to work, school, and your other normal activities. If you wait to treat an injury, you always run the risk of it becoming more serious. That is why our walk-in clinic is open 7 days a week. We can treat your non-life-threatening injuries any day of the week, with no appointment necessary.
In today's busy world, we know your schedule is not always conducive to taking time out and making sure you are taking care of yourself. When you find yourself in need of medical treatment for a minor injury, it can be difficult to find the time to make an appointment with a primary care physician, and a visit to your hospital's emergency room can not only take hours, but can be prohibitively expensive. That is why Quick Family Urgent Care is here to help when you need us most. Our office is dedicated to providing you with fast, convenient, high quality care when it suits your schedule, not ours. Instead of waiting for an appointment and hoping that your injury does not become more serious, our walk-in clinic can help you start feeling better fast.
We want you to feel comfortable and welcome in our office. At Quick Family Urgent Care, we pride ourselves on the compassionate care we provide to each of our patients. We know that no two injuries are the same, and we value the trust you place in us when you come to us for medical treatment. Our priority is to diagnose and treat you and your loved ones with the utmost care and courtesy. When you come to our clinic in Davie, we want you to know that you will receive the highest quality medical care available in a professional environment that is comforting, with a staff that is wholly dedicated to your needs.
If you or a loved one is in need of medical treatment for a minor injury, count on Quick Family Urgent Care in Davie, FL to provide the care and attention you deserve. We are open 7 days a week, and are available without an appointment. Do not wait to seek treatment, call or simply walk-in today!