Telehealth Services Davie FL
Telehealth is the delivery of medical services and knowledge via electronic communication and information technology. It enables distant patient and doctor communication, treatment, and guidance. Quick Family Urgent Care provides safe, secure, and private Telehealth services. Contact us today to book your appointment. We are conveniently located at 4301 South Flamingo Road, Suite 102, Davie, FL 33330.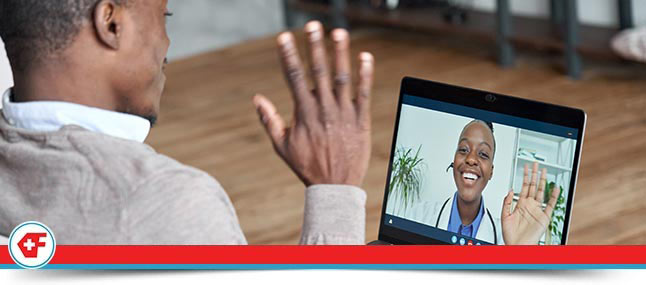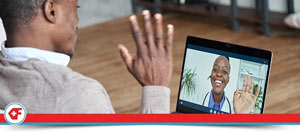 Table of Contents:
What is a telehealth visit?
How is a telehealth visit done?
When is telehealth necessary?
Do you offer telehealth in Davie, FL?
The term 'telehealth,' although first used in 1975, was not commonly used or well-known until the past year. As technology advances and the need to leave your house dwindles, more and more people are looking for ways to minimize leaving the comfort of their homes. We have our food, groceries, and online purchases delivered to our door, so why not our medical services, too? Although a physician will not be ringing your doorbell, speaking to them over the phone or via a video conference allows them to offer medical advice, refill prescriptions, perform some diagnoses, and provide other services that do not require an in-office visit.
What is a telehealth visit?

Telehealth visits are virtual office visits that let you talk with a physician or medical practitioner from the comfort of your home, or anywhere else with internet access. Over the past year, telehealth services have skyrocketed in popularity, particularly because of social restrictions. Although not all services can be provided via telehealth (like an x-ray), many can, which makes it more convenient for both the patient and practitioner.
How is a telehealth visit done?

There is no standardized procedure for telehealth visits; therefore, each practice varies in how they conduct telehealth visits. However, many practices follow a similar method. Two of the most common are:

– Patient Portals — Patient portals are online databases that require login credentials (username and password), and allow patients to send and receive emails from their doctor or nurse, ask for prescription refills, and set up appointments. Doctors can also share lab or imaging test results and explain what they mean. This is often quicker and more convenient than waiting to talk to them on the phone.

– Virtual Appointments — More common and easier to implement than a patient portal, virtual appointments do not require patients to log in but can simply speak to their doctor over the phone or via a video conference. This option is more convenient for patients that do not have internet access, as only a phone call is required. Please note that telehealth visits via phone call may have more limited options than video conferences.
When is telehealth necessary?

Telehealth is a valuable service that provides the following benefits:

– Protects Medical Personnel and Patients — The risk of infection and surging demands on the healthcare system have made telehealth a safe and necessary tool that protects both patient and physicians from spreading infectious diseases.

– Increases Healthcare Access in Senior Living Communities — Telehealth services provide convenient, improved care for routine visits such as disease management.

– Helps Conserve Supplies — Telehealth has reduced the demand for supplies by keeping low-risk patients at home, helping some medical systems from becoming overwhelmed.

– Saves Time for Patients and Doctors — Telehealth is a massive time-saver for both patients and their healthcare providers. Patients do not need to commute to the clinic or spend time waiting to see the doctor. It also allows doctors to see patients more quickly, which allows them to treat more people.

– Brings Care to Populations in Need — Telehealth improves access for people who live in isolated areas with limited medical practices and also allows patients to visit specialists, even if they are on the other side of the country.
Do you offer telehealth in Davie, FL?

Yes, we do! At Quick Family Urgent Care, we offer telehealth services to provide care for all of our patients, no matter where they are. To book a telehealth appointment, call our office today. If you are looking for quality healthcare services offered from the comfort of your home, contact Quick Family Urgent Care. Call us or schedule an appointment online. Our experienced team is ready to serve you. We serve patients from Davie FL, Pembroke Pines FL, Miramar FL, Pine Island Ridge FL, Plantation FL, Sunrise FL, and surrounding areas. We look forward to serving you