Quick Family Urgent Care Offers On-Site Pharmaceutical & Medication Dispensing Services in Davie FL
As a convenience to our patients, we have a pharmacy at our facility where you can get several types of medications. Contact us or walk in. We are conveniently located at 4301 S Flamingo Rd Ste 102 Davie, FL 33330. We serve patients from Davie FL, Pembroke Pines FL, Miramar FL, Pine Island Ridge FL, Plantation FL, Sunrise FL, and surrounding areas.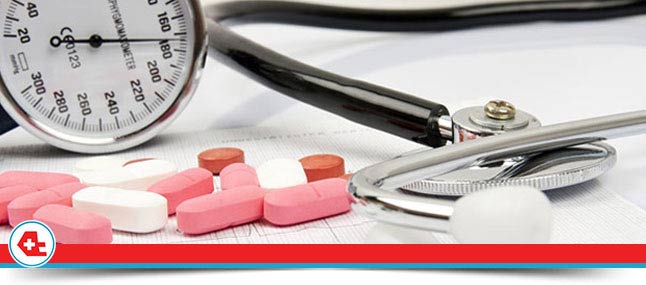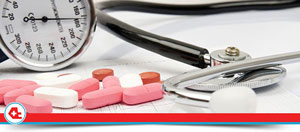 Table of Contents:
Pharmaceutical Info
About Our Pharmacy
About the Medications
Payment Options
Benefits of Our On-Site Pharmacy
Pharmaceutical Info

When you're not feeling well, it's such a hassle to have to run to the pharmacy after seeing the physician. This is especially true if there's a wait before getting your prescription. However, at Quick Family Urgent Care, serving Davie, FL and the nearby region, we make the process of getting your medication easy by offering an on-site pharmacy.
About Our Pharmacy

As a convenience to our patients, we have a pharmacy at our facility where you can get several types of medications. This alleviates the need to drive to the pharmacy. Additionally, it eliminates having to wait in line or even just until your prescription is ready. Although we're not able to provide you with drugs for chronic conditions, we do provide medications for acute issues. Some of the types of medications we have available include:

• Mild pain relievers
• Anti-inflammatory medications
• Antibiotics
• Antibiotic ointments and eyedrops
• Albuterol inhalers (if available)
• Allergy medications
• Anti-nausea medications (Anti-emetics)

About the Medications

We prescribe mild pain relievers to our patients who have acute or chronic pain as the result of an injury or condition. Often, the pain medications we prescribe are non-steroidal anti-inflammatory drugs, which reduce your swelling and ultimately decrease your pain. To do our part to curb the opioid epidemic, we don't prescribe opioids to relieve moderate to severe pain.

Infections are a common cause of visits to our clinic. For instance, we see a great deal of patients who have sinus, throat, and respiratory tract infections, just to name a few. They're, however, not effective at treating viral infections like the flu or a cold. These medications fight bacteria to kill or prohibit them from flourishing. Some examples of antibiotics we prescribe are as follows:

• Amoxicillin
• Ciprofloxacin
• Penicillin
• Azithromycin

Besides oral antibiotics, we can give you ointments and eyedrops. Often, a physician prescribes an ointment to clear up a skin infection. Sometimes, it's a precautionary measure used to prevent an infection from occurring in a wound. We also have antibiotic eyedrops to clear up infections like pink eye.

Although we don't always have them on site, we usually have albuterol inhalers. A physician may prescribe them if you have temporary breathing issues caused by an infection or severe allergies.

Whether you're having an allergic reaction to food or are suffering from seasonal allergies, our pharmacy has medications available. For instance, if a physician prescribes a prescription-strength allergy medication, we can fill the prescription. One common medication you could receive a prescription for is fexofenadine, the generic for Allegra. We have children's allergy medications on hand. It's possible for us to fill an order an antihistamine to relieve hives or a rash.
Payment Options

We do accept most major insurance carriers. We, however, understand that not everyone has insurance. For this reason, our pharmacy also accepts cash and credit card for your inconvenience. If you don't have insurance, we do our best to make sure you have access to the medications you need.
Benefits of Our On-Site Pharmacy

Our pharmacy is convenient and fills your prescription in a timely manner because we understand you're sick or injured and don't need the hassle. Additionally, we ensure you understand exactly how to take your medication and any special precautions, so you stay safe. We also provide education about possible side effects.

Schedule an appointment with Quick Family Urgent Care, serving Davie, FL and the surrounding area, by calling (954) 640-1200. We also accept walk-ins!