Pediatric Urgent Care Near Fort Lauderdale FL
Quick Family Urgent Care Davie Offers Pediatric Walk-in Clinic Medical Services to Children of Any Age 7 Days a Week. All Major Insurance Plans are Accepted. No Appointments Needed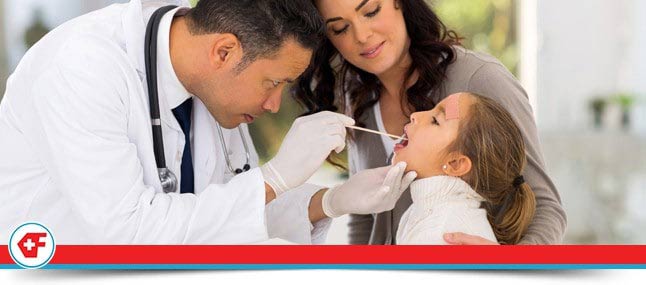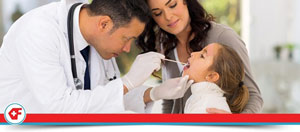 One of the most stressful parts of being a parent is taking care of your child when they are ill or injured. Children can have weak immune systems, which makes them more sensitive to catching illnesses. In addition, children can be more likely to suffer from unexpected injuries because of their active lifestyles at school and during sports. At Quick Family Urgent Care near Fort Lauderdale, FL our team of urgent care professionals can help your child recover from a wide variety of illnesses and injuries, all in the comfort of our pediatric urgent care clinic. We know how stressful it is to keep your child in great health throughout the year, which is why our team works hard to provide the best possible pediatric medical care during flexible hours throughout the week. Our clinic is centrally located near Fort Lauderdale FL, and offers state of the art diagnostic tools and experienced pediatric specialists who are on site every day of the week.
Our doctors are Board Certified at Quick Family Urgent Care, and have years of experience when it comes to pediatric emergency medicine and primary care services. From helping with an eye infection to providing school physicals, our walk in urgent care clinic can help children of all ages. Some of the common pediatric illnesses and injuries that we commonly diagnose and treat at our walk-in clinic include:
• Cuts and bruises
• Sports injuries
• Headaches
• Stomach pain
• Skin rashes and infections
• Eye and ear infections
• Sprains and strains
• Colds and flu
• Respiratory infections
In addition to helping your child recover from last minute injuries and illnesses, we can also provide them with vaccinations or physicals for school or sports. Our goal at Quick Family Urgent Care is to provide comprehensive and top quality urgent care services for every child, all in the comfort of our clinic near Fort Lauderdale, FL. We can help children of all ages with an appropriate testing and treatment plan, seven days a week. Our pediatric physicians know that your child's health is unique, which is why we provide individualized diagnostics and medical treatment for their specific urgent care needs. When you and your child walk into Quick Family Urgent Care, we will tend to their medical needs immediately, rather than requiring an appointment weeks in advance or having your family wait for hours in a sitting room.
If you are looking for a reliable and accessible team of pediatric urgent care professionals in the Fort Lauderdale area for your child, then Quick Family Urgent Care is the perfect option. With flexible hours and a wide variety of urgent care services, your child will be in great hands when they walk into our urgent care center. We are open every day of the week and welcome children of all ages at Quick Family Urgent Care. Our entire team of experienced doctors, nurses and technicians looks forward to helping your child recover from their injury or illness as soon as possible. Call us today for more information!