Flu Vaccination Clinic in Davie FL
Every year, seasonal flu (influenza) vaccinations are recommended for everyone aged 6 months and older. The safest and most efficient method of preventing illness is to get vaccinated against the seasonal flu. You must get vaccinated against the flu every year to maintain your defenses. Quick Family Urgent Care offers flu vaccinations to protect you against seasonal flu. Walk in today. We are located at 4301 South Flamingo Road Suite 102 Davie, FL 33330. For more information, call us.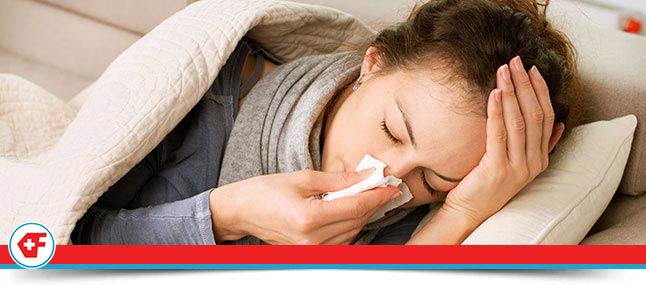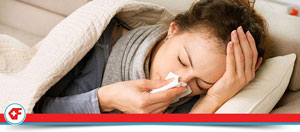 I got the flu vaccine last year, I don't need it again this year. Wrong. This is a common notion about the flu vaccine that you should ignore. It is important for you to receive your flu shot each and every year for two distinctly different, but both very important reasons. First, over time your body's immunity to the flu declines. It is important to renew that immunity each year to help you fight off the seasonal flu. Second, the actual virus that causes the flu can change or mutate. Researchers spend countless hours determining which strains of the virus will affect people in the coming year. Then, they develop a vaccine to help protect individuals, especially those at high risk for complications from the flu, during the coming flu season.
Influenza or the flu is a serious disease that leads to hospitalization and can even lead to death. Each season can be different and infections can affect individuals very differently. You may think, well I am generally healthy, I don't need to worry about protecting myself against the flu. Except, even people as healthy as you can get infected by the flu and worse, spread it to others such as your coworkers, spouse, children, or the unsuspecting cashier at your grocery store. The time frame, dubbed the "flu-season" ranges anywhere from October to May each year. It is important to protect your loved ones, especially those 65 years of age and older. Over 80% of flu-related deaths occurred in people over the age of 65. If more people are vaccinated against the flu, it is more likely to prevent the flu from spreading throughout the community (herd immunity).
Is the flu vaccine right for you? Yes, it is recommended that everyone 12 months of age and older be vaccinated every season. In February 2010, the CDC's Advisory Committee on Immunization Practices (ACIP) voted for a universal flu vaccine in the US to help protect more people from the flu; thus, it is important that you get yourself vaccinated.
It is recommended that you receive the vaccination as early in the season as possible. Although, this does not always happen. If you are worried that you are still going to get sick, with or without the flu shot, it is a possibility. However, it is easier to treat the flu and your symptoms are milder than someone that has not received the vaccination. You are also more likely to avoid hospitalization caused by the flu. It is important that you remember that this is a preventative tool that can help not only yourself but those around you, including those with chronic health issues.
Come visit Quick Family Urgent Care located at 4301 South Flamingo Road Suite 102 Davie, FL 33330 for our daily Flu Shot Clinics. We offer vaccinations on a Walk-In basis. No appointments are necessary. Visit us today to take one step closer to a healthy flu season.