Benefits of Visiting Pediatric Urgent Care in Davie FL
A pediatric urgent care center can be highly beneficial for both parents and children. Pediatric urgent care facilities are staffed with medical professionals who are specialized in caring for children and are prepared to handle a variety of pediatric-specific medical conditions. Our pediatric urgent care facilities can offer children quality medical care that is quick and affordable. Dr. Diana Sood, M.D., and her team will care for your child properly. For more information, contact us or schedule an appointment online. We are conveniently located at 4301 S Flamingo Rd Ste 102 Davie, FL 33330.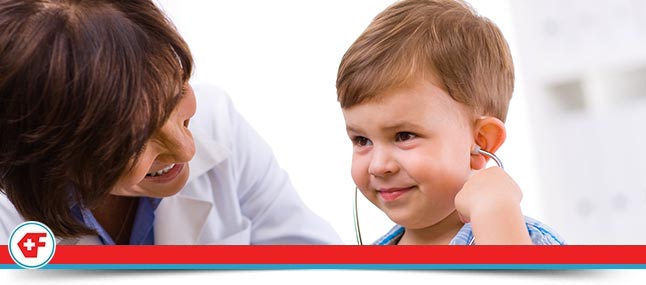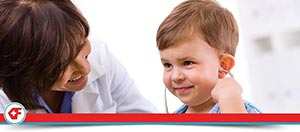 Table of Contents:
Why choose pediatric urgent care for your child?
Should you go to urgent care or the ER for your kid?
What is the main reason that kids visit a doctor?
If your child becomes unexpectedly ill or injured, knowing where to go for treatment is important. Pediatric urgent cares provide a middle-ground option for those who don't want the long wait times and elevated prices of the ER or who can't get in to see their family doctor right away.
At a pediatric urgent care clinic, you can get the non-emergency medical care that your child needs in a quick and efficient manner. These facilities have pediatric specialists on staff and provide a safe and welcoming environment to ease the nerves of your little one. At Quick Family Urgent Care, we offer thorough and empathetic pediatric care for your child's medical needs. If you have any questions about our services, please connect with us at your earliest convenience. We're always happy to provide any information you'd like to have before visiting us.
Why choose pediatric urgent care for your child?

When your child is experiencing an unexpected medical issue or requires a checkup or treatment, it's always best to take them to a facility that offers specialized care for children.
 
The benefits of taking your child to a pediatric urgent care are numerous and include:
 
• Getting medical treatment from medical professionals educated specifically to treat children. They often have at least three years of specialized training in pediatric medicine and care.
• Access to medical equipment that is specifically intended for use by children. This includes scales, temperature probes, blood pressure cuffs, slings, boots, splints, and more. 
• A child-friendly setting that makes the environment more welcoming for kids. This often includes bright walls, toys, and even snacks to help keep little ones calm and relaxed.
• A faster rate of medical care when compared to that of a hospital or emergency room. Pediatric urgent care clinics work on a first-come, first-served basis, meaning that you can better estimate how long it will take to see a physician.
Should you go to urgent care or the ER for your kid?

Whether you should visit the emergency room or an urgent care facility depends on the severity of the condition and whether it is considered to be life-threatening.
 
Life-threatening conditions must be addressed in the emergency room, as urgent care facilities don't have the necessary equipment and resources to treat those issues. However, if your child is suffering from a non-life-threatening medical issue that requires immediate treatment, pediatric urgent care is a place to go. This may include conditions such as:
 
• Allergies
• Animal or bug bites
• Asthma
• Flu
• Minor burns
• Minor cuts and/or lacerations
• Pink eye
• Pneumonia
• Sprains
• Stomach issues
• Wounds that require stitches
What is the main reason that kids visit a doctor?

There are many reasons why your child may need to visit a doctor. This includes regular wellness checks, and vaccinations, if your child becomes sick, or if they've sustained an injury. 
 
The most common reasons for a doctor's visit include:
 
• Abdominal pain
• Allergies and/or allergic reactions
• Breathing problems
• Bumps to the head
• Chickenpox
• Cold and flu
• Constipation
• Coughing
• Dehydration
• Ear infections
• Fever
• Gastrointestinal issues
• Ongoing localized pain
• Rashes
• Sore throat
• Vaccinations
• Vomiting and diarrhea
• Wellness checks
 
While some medical issues can resolve on their own, it's recommended that you consult with a pediatric specialist to ensure that there are no underlying issues that are causing symptoms. However, there are some medical issues that should be addressed immediately by a doctor at the emergency room. These include if your child:
 
• Coughing or vomiting up blood.
• Has a neck or spine injury.
• Has a severe allergic reaction that results in swelling and difficulty breathing.
• Has a severe burn.
• Has attempted to, or is planning, to hurt themselves or someone else.
• Has difficulty breathing.
• Has fingers, lips, or toes that are turning blue.
• Has ingested poison.
• Has nearly drowned.
• Has severe bleeding.
• Has smoke inhalation.
• Has suffered a head injury.
• If they've broken a bone that is protruding through the skin.
• Is a newborn and has a fever of 100.5° F or higher.
• Is choking.
• Is experiencing extreme pain or distress.
• Is not breathing. 
• Is unconscious or fading in and out of consciousness.
• Severe chest pain.
 
At Quick Family Urgent Care, we understand that your child's health is at the top of your priority list – and it's at the top of ours too! Contact us today for more information about our pediatric services, to ask any questions that you may have, or to schedule an appointment online. We are conveniently located at 4301 S Flamingo Rd Ste 102 Davie, FL 33330. We serve patients from Davie FL, Pembroke Pines FL, Miramar FL, Pine Island Ridge FL, Plantation FL, Sunrise FL, and surrounding areas.