Minor Emergency Clinic in Davie FL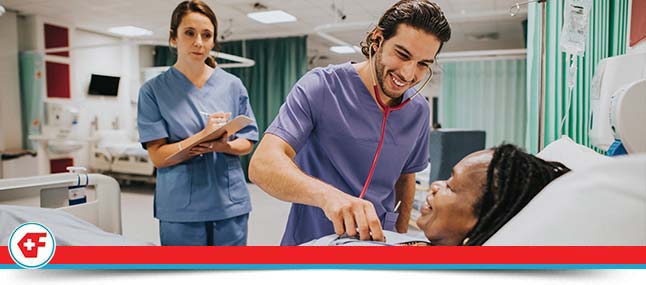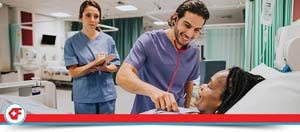 Table of Contents:
What is considered a "small emergency"?
Does Quick Family Urgent Care have ER in Davie FL?
What are the four signs of an emergency?
How do you manage emergency cases at Quick Family Urgent Care?
What is considered a "small emergency"?

You probably know that you don't need to go to the emergency room if you have a mild sore throat. The difference between a minor emergency and one requiring an ER visit isn't always apparent.
 
You can determine what type of care you need by understanding what constitutes a minor emergency. Quick Family Urgent Care's medical team is equipped to diagnose and treat minor emergencies, saving you the time and inconvenience of going to the emergency room.
 
The word "minor" can be misleading, as minor emergencies are not to be ignored. There's no need to go to the hospital emergency room since it can be treated outside of one. Despite the fact that these conditions aren't life-threatening, minor emergencies require urgent treatment. You may experience unwanted complications if you do not treat them.
 
Minor emergencies include cuts or mild lacerations, injuries such as strains, sprains, fractures, headaches, and prolonged cold and flu symptoms. Other minor emergencies include minor infections, mild asthma attacks, skin lesions and rashes, GI upset including vomiting and nausea, and more.
 
You will receive a different treatment depending on the type of minor emergency you experience. In the event that sutures, antibiotics, casting, or other medications are needed, we can provide them.
Does Quick Family Urgent Care have ER in Davie FL?

Quick Family Urgent Care does not have ER care but instead offers urgent care in Davie, FL. Urgent care is ambulatory care delivered outside of a hospital setting to deal with minor emergencies on a walk-in basis. Quick Family Urgent Care is open 7 days a week including evenings and weekends.
What are the four signs of an emergency?

Medical emergencies can be terrifying and stressful, but understanding the signs and acting on them can potentially save your life or the life of a loved one day. Many medical emergencies require immediate attention, and delays in treatment can have serious consequences.
 
The medical issues of children can differ from those of adults since they are still growing. Injuries and illnesses may also manifest differently in children, and their treatments may differ as well.
 
It is important to note that these are not all the symptoms or signs that might occur, so if you or someone else feels they may be experiencing a medical emergency, call 911 or seek immediate medical attention.
 
4 signs of a medical emergency include difficulty breathing or shortness of breath, upper abdominal or chest pain that lasts upwards of two minutes in duration, sudden dizziness, weakness, or fainting, and an injury in a serious accident such as a motor vehicle collision, particularly one that displays with a head or spinal injury. In the case of any of these 4 signs immediate emergency medical attention. For minor emergencies wherein life or limb is not in danger Quick Family Urgent Care can help.
How do you manage emergency cases at Quick Family Urgent Care?

It is not necessary to rush to the emergency room for every medical concern. However, some things cannot wait until your appointment with your primary care doctor. A hospital emergency room, a traditional urgent care center, and a walk-in clinic provide significantly different levels of care.
 
It is best to see your doctor the same day if you are experiencing gradual symptoms, or if you already know the diagnosis from previous experience. Perhaps he or she can accommodate you.
 
Regardless of where you go, make sure you bring a list of all medications you take, previous medical procedures you've had, and any allergies you may have.
 
Express care and urgent care centers are walk-in facilities, which means you don't need an appointment. It is usually less expensive and more convenient than going to the emergency room at a hospital.
 
Minor emergencies can be treated at Quick Family Urgent Care. For more information, call us or walk in! We are conveniently located at 4301 S Flamingo Rd Suite 102 Davie, FL 33330. We serve patients from Cooper City FL, Plantation FL, Southwest Ranches FL, Weston FL, Pembroke Pines FL, Pine Island Ridge FL, Broadview Park FL, and Fort Lauderdale FL.