High-Quality Family Medical Care for Children and Adults in Davie FL
At Quick Family Urgent Care, we pride ourselves on helping families and their healthcare needs. Contact us or walk in for any questions about your family's medical care needs. We are conveniently located at 4301 South Flamingo Road Suite 102 Davie, FL 33330.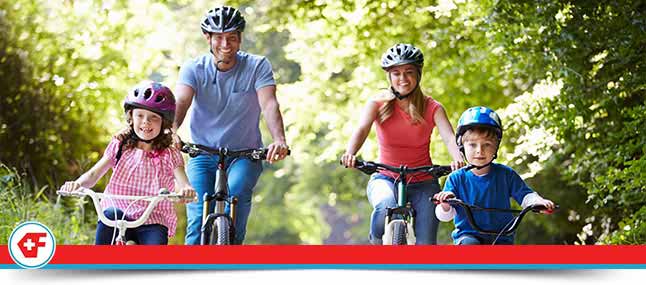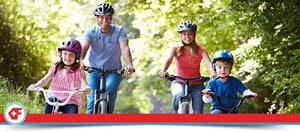 Providing high-quality medical care for children and their parents is one of our primary goals at Quick Family Urgent Care. We offer a broad range of services for patients of all ages. No matter what services you are looking for, our location in Davie, FL is available to you 7 days a week, with or without an appointment. We provide complete family practice medicine in a friendly and welcoming environment. Your comfort and convenience are important to us, and we are proud to serve our community by providing the quality medical care that you and your family deserve.
At Quick Family Urgent Care, we are proud to offer treatment for a wide range of medical conditions for the entire family. We know that, as a parent when your child is sick or hurt there is nothing you want more than to help them feel better. But when you need to see a doctor, you don't want to have to wait for an appointment. That is why Quick Family Urgent Care is Open 7 Days a Week, and we welcome walk-ins when you do not have time to make an appointment.
Whether you are seeking treatment for cold and flu symptoms, asthma and allergies, or minor injuries such as sprains and fractures, our doctors have the knowledge and experience necessary to ensure you receive the proper diagnosis and treatment as soon as possible. We are dedicated to your health and well-being, and we strive to provide the highest quality medical care possible for you and your family, no matter what your concerns are.
Our highly trained staff is available to help you get your family ready for school, work, and vacations. We offer school physicals, sports physicals, and DOT physicals. For those seeking employment, Quick Family Urgent Care also offers physical examinations and drug screenings. We can also provide the entire family with immunizations and vaccinations including those for measles, mumps, and rubella, hepatitis B, and Tdap vaccine to prevent tetanus, diphtheria, and pertussis. We also offer tetanus shots and tuberculosis skin testing.
Quick Family Urgent Care aims to provide you and your family with a full range of diagnostic care and treatment so that you know you can trust us with all of your medical issues. We are proud to offer on-site x-ray services and laboratory testing to expedite your visit to our offices, and we have an on-site medication dispensing service to help save you a trip to the pharmacy if you require prescription medication. These are just more ways we strive to offer the highest quality care in the most convenient way possible for you and your family.
If you or your family are in need of treatment for an illness or injury, or if you need preventative screening or an annual physical exam, Quick Family Urgent Care is here to help. Call us today to schedule an appointment, or simply walk into our clinic in Davie, FL, so that you can receive the convenient, high-quality medical care you deserve in a friendly and comfortable environment.