Fracture Treatment Clinic in Davie FL
If you or someone you know just fractured a bone, you need to visit us at Quick Family Urgent Care. Here you will get the care you need in a timely manner. Our expert doctors and friendly staff look forward to helping you feel better soon! We are located at 4301 South Flamingo Road Suite 102 Davie, FL 33330. Call Us Today for more information or just simply walk in!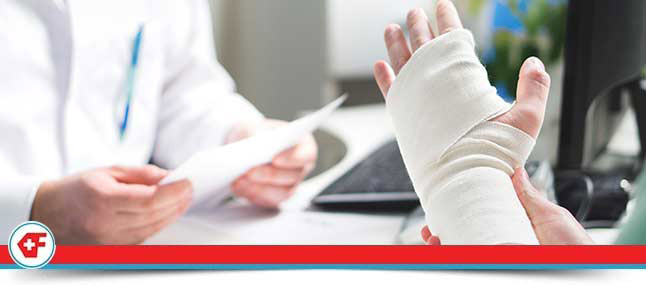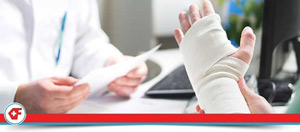 Table of Contents:
How do you determine that I have suffered a fracture?
How do you treat a fracture at your urgent care center?

"Oh no, I think I broke something. Where do I go for fracture treatment?" Those two statements are nothing anyone ever wants to utter in the Davie, FL area. However, when you think you have suffered a fracture, you need immediate answers and immediate treatment. Any delay may further aggravate your injury, making it more expensive to treat, longer to heal, and in some cases, cause permanent damage. Visit Quick Family Urgent Care today for immediate fracture care at our state-of-the-art facility. No appointment is needed, and we are available seven days a week.
How do you determine that I have suffered a fracture?

If you have injured yourself and feel like you have suffered a fracture, visit our urgent care center and our board-certified physicians will have you visit our digital x-ray. This powerful diagnostic tool will allow us to examine the bones quickly to see if there is a fracture. If not, you could still be suffering from a severe strain or sprain. We'll give you copies of these images and can forward them to your primary care physician upon request.
How do you treat a fracture at your urgent care center?

The treatment of your fracture depends significantly on the current status of your bone structure. If your fracture is complex or broken in many different places, this often requires surgery. Quick Family Urgent Care cannot treat complex fractures, but we can suggest several excellent doctors in the area who can assist you. For a simple fracture, we will stabilize the injured area with a cast. You will wear this cast for at least several weeks so your body can begin to heal. Immobilizing the area allows the bone to reattach itself and fuse back together. While immobilized, depending on the nature of your fracture, you may begin rehabilitation as this will promote blood flow to the area and speed along the healing process. What that rehabilitation looks like depends on the nature of your injury and what one of our doctors will recommend.

When the cast is removed, you may still experience swelling. However, with continued rest and rehabilitation, you'll be able to use that part of your body again. Depending on the nature of the injury and the placement of the cast, additional physical therapy may be needed to build up muscles around the injured area that were not used for extended periods of time.

We accept most major insurances at our walk-in medical clinic. Visit our insurance page to see a full list of carriers we take. Don't see your insurance company listed or currently uninsured? Call our friendly staff today, and we'll research what options you may have, including our discounted self-pay rates.

We look forward to meeting you and helping you with your fractures!