Top Reasons to Visit Urgent Care in Davie FL Instead of the ER
Learn the 6 benefits of choosing Quick Family Urgent Care in Davie FL instead of the ER. For more information, contact us or walk in today. No appointment necessary, no wait! We are conveniently located at 4301 South Flamingo Road Suite 102 Davie, FL 33330.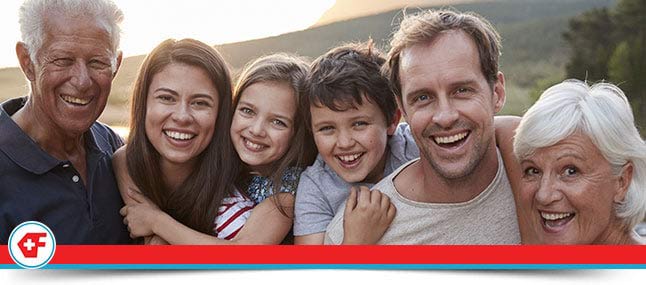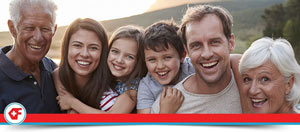 Table of Contents:
Faster Access to Board-Certified Doctors
High-Quality Diagnostics
Compassionate Care from Experienced Physicians
On-Site Pharmacy Services
Lower Out-of-Pocket Costs
Comprehensive Medical Services
When you're sick or hurt, it can be an easy choice to visit your nearest hospital emergency room. However, unless your injury or illness is life or limb-threatening, you will be left to wait for hours as other, more critical patients are seen before you. As an alternative, consider visiting an urgent care center instead of an emergency room when you're experiencing a non-life-threatening sickness or injury. Quick Family Urgent Care is a trusted alternative to an ER. If you're still not sure about visiting an urgent care clinic, consider the following benefits of urgent care centers over ERs.
Faster Access to Board-Certified Doctors

You will receive high-quality medical care from specialized and skilled professionals, but with a shorter wait time than emergency rooms. Urgent care centers are staffed and run by board-certified emergency medicine physicians, physician assistants, and registered nurses, among other highly trained emergency medical professionals. On average, patients only wait 20 minutes at urgent care but can end up waiting hours at an ER. Quick Family Urgent Care in Davie, FL, has a tight-knit family of skilled, educated, and dynamic physicians and medical professionals with goals to provide you the best medical care you can get. The clinic promises quick and efficient walk-in services to help you and your family feel better faster.
High-Quality Diagnostics

You may be wondering if an urgent care center can properly and efficiently diagnose your injury or illness or if you will be sent to a lab and have to wait days before you receive any results. At Quick Family Urgent Care, we are equipped with high-quality diagnostic tools on-site so we can provide you with quick diagnostic services at the same time as your visit. We have specially trained radiologists and medical technicians on our team in Davie, FL, who work with our physicians to provide you with an accurate and timely diagnosis and comprehensive treatment plan. In cases that require it, we will send you to a qualified and reasonably priced diagnostic center for an MRI, CT scan, or ultrasound.
Compassionate Care from Experienced Physicians

Our team is like a family and our urgent care clinic is a small family business that is devoted to helping your family. Quick Family Urgent Care is led by Dr. Ajay Sood, MD, a board-certified family medicine physician and is a member of the Urgent Care Association of America and the American Medical Association, and Dr. Diana Sood, MD, our office manager with a history in orthopedic surgery and preventative healthcare. Our team also includes skilled and educated x-ray, phlebotomy, radiology, and emergency medical technicians (EMTs), medical assistants so we can provide you the best diagnostic and healthcare services in Davie, FL. We are devoted to providing you and your family quality urgent care so you can start feeling better faster.
On-Site Pharmacy Services

At Quick Family Urgent Care, we offer a number of services including an on-site pharmacy. We believe it is important for our patients to have quick access to the medications they need when they or their family members are sick or in pain. Our on-site pharmacy is able to fill your prescriptions for mild pain relievers, anti-inflammatory medications, antibiotics (including ointments and eye drops), albuterol inhalers, allergy medications, and anti-nausea medications. Please note, however, that we do not prescribe opioid painkillers. Our expert pharmacists are available to help you understand how to take your medication and inform you of any special precautions.
Lower Out-of-Pocket Costs

Not only will your wait be shorter and your visit quicker at an urgent care center, but your cost of visiting urgent care is cheaper than a visit to a hospital emergency room. At Quick Family Urgent Care, we believe that every patient, regardless of insurance coverage, should have access to high-quality healthcare services. Therefore, we accept all major health insurance plans and offer affordable self-pay options to those who are uninsured. We will also beat ALL competitors' self-pay pricing to ensure that you will receive the best care at a reasonable price.
Comprehensive Medical Services

At Quick Family Urgent Care, we provide comprehensive health services beyond urgent care for acute illnesses and injuries, such as annual physical exams, DOT physicals, and sports and school physicals, STD testing, treatment for seasonal allergies, treatment for motor vehicle accident claims, and workers' compensation claims. We also provide preventative healthcare for children, seniors, and adults.

At Quick Family Urgent Care, we care about you and your family's health and well-being. Our primary goal is to provide professional medical service to every patient. Our staff and physicians work closely together to identify, diagnose, and provide treatment for any medical condition or issue the patient is experiencing. We have made it our mission to provide your family with affordable, superior, and comprehensive healthcare from board-certified physicians and highly educated, qualified, and compassionate medical professionals. If you are in need of urgent care in Davie, FL, skip the hospital emergency room and walk-in to Quick Family Urgent Care where you will start feeling better faster without being left waiting!