Urgent Care That Provides Stitches Near Davie FL
Quick Family Urgent Care provides laceration services for children and adults. Walk in today.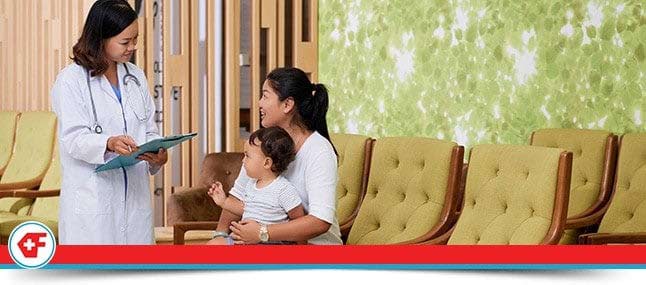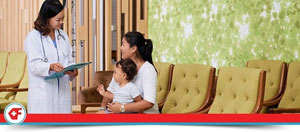 Table of Contents:
Should I go to urgent care for stitches?
Does it cost more to get stitches at urgent care or ER?
Do you need insurance to go to urgent care for stitches?
When you cut yourself deeply enough that you require stitches, it is important to find a medical practice that can effectively clean and close the wound, so your body can start to heal. At Quick Family Urgent Care, we proudly offer high-quality care 6 days week and can stitch minor lacerations without a costly E.R. visit or having to wait for an appointment. Our convenient walk-in services mean you and your family can prioritize your health care and find the compassionate doctors you need when it fits into your busy schedule.
Should I go to urgent care for stitches?

Our urgent care clinic provides essential medical treatments without the need for an appointment, so you can simply walk in and access exceptional diagnostic and treatment services immediately. If you require stitches for a laceration, it can be time sensitive before you are open to infection, so finding a nearby urgent care that provides stiches is important. At Quick Family Urgent Care, we provide everything families in the Davie, FL area need to access important medical treatments without having to wait. While not every illness or injury is time sensitive, laceration repair is always important as quickly as possible following the event that caused your injury. That is why we offer extended hours every day of the week, so you can speak with a doctor and receive sutures or bandages when it is most beneficial for your body's healing process.
Does it cost more to get stitches at urgent care or ER?

n nearly every instance, an emergency room visit for any injury will be costlier than the same appointment at our urgent care clinic. Emergency room co-pays and the costs of their life-saving services are much higher than what you might expect to pay at a traditional doctor's office. At Quick Family Urgent Care, we strive to make essential medical treatments as accessible and affordable as possible by serving patients with non-life-threatening injuries quickly. The cost of our diagnostic and treatment services is typically comparable to what you might pay at your primary care physician's office. This means urgent care clinics offer significant savings for patients over the total cost of an E.R. visit. As part of our commitment to reducing out-of-pocket expenses for our patients, we also work with and accept most major insurance providers and their plans, so you can spend less time waiting to see a doctor and less money out of your pocket to receive the important stitches or other care you may need.
Do you need insurance to go to urgent care for stitches?

At Quick Family Urgent Care, we are committed to removing barriers to health care as much as possible.  For patients without insurance, those with high deductible plans, or with insurance that we cannot accept, we offer convenient self-pay options for many of our important urgent care services.  If you need stitches, we never want you to avoid speaking with a doctor and receiving the care you need because you do not have health insurance.  We strive to be as upfront and transparent as possible with our patients, so they know what to expect from their visit.  If you have questions about which insurance plans we work with or about self-pay options for stitches or any of the other services we provide at our walk-in clinic, please call (954) 640-1200 to speak with a friendly and helpful staff member who can provide you with specific information regarding your health care needs.

If you or a loved one has a laceration that requires stitches, seek out the fast and effective medical treatment you need at Quick Family Urgent Care.  We serve patients from all around Davie, FL and can provide sutures and other treatments for a wide range of non-life-threatening injuries.  Call today with questions, or simply walk in when you need to see a doctor.