Urgent Care Near Cooper City, FL
Quick Family Urgent Care Center Provide Medical Services and Treatments to Children and Adults of All Ages 7 Days a Week. All Major Insurance Plans are Accepted. No Appointments Needed.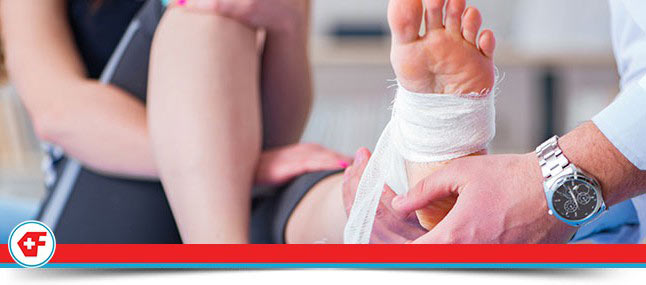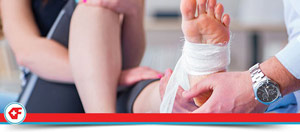 When an urgent care illness or injury happens at home or outdoors, Quick Family Urgent Care near Cooper City has you and your loved ones covered every day of the week. From sprained ankles to painful burns, we know that injuries can happen unexpectedly and be a big source of stress for families. In addition, respiratory or ear infections can happen out of nowhere and be painful and uncomfortable to deal with. Instead of rushing to the nearest hospital for urgent care services, Quick Family Urgent Care offers the convenient alternative of walk in urgent care services during flexible hours. If you and your family are looking for fast and accessible urgent care services throughout the week, then our walk in clinic is the best option. We help you avoid the long lines and waiting times associated with receiving last minute medical services, and instead provide a friendly and experienced team of physicians who are available near Cooper City, FL. As soon as you walk into Quick Family Urgent Care, our compassionate team will provide you with medical care in a state of the art urgent care clinic.
Quick Family Urgent Care is a family friendly clinic and provides attentive medical care to every member of the family. From children to the elderly, we can provide individualized diagnostics and treatment plans for every patient. We have an on site laboratory testing clinic that can provide timely diagnostic services, such as x-rays and strep throat testing. We work with every patient who walks into our clinic to provide accessible medical care, all while offering friendly and compassionate attention. Some of the common illnesses and injuries that we often help treat and diagnose at our urgent care clinic near Cooper City include:
• Headaches
• Stomach pain
• Eye and ear infections
• Strep throat
• Respiratory infections
• Cuts and lacerations
• Allergies
• Bug bites
• Bruises
• And many more!
For families located near Cooper City FL, Quick Family Urgent Care is a great option for fast and high quality medical care. We know that every family is busy, which is why we provide accessible hours at our walk in clinic, and work with you to find the most efficient treatment strategy for many urgent care illnesses and injuries. If you have any questions about our services or our team of medical professionals, we welcome you to give us a call today or walk in for fast and efficient urgent care services near Cooper City, FL.
Quick Family Urgent Care is open every day of the week, Monday through Friday from 8am to 8pm and Saturday through Sunday from 9am to 5pm. We welcome drop in visits and can help to answer any questions that you may have about our clinic. Our entire team of medical experts looks forward to helping you and your loved ones feel healthier and happier as soon as possible at Quick Family Urgent Care! Visit us or call us today for more information.