Is Urgent Care the Same As A Walk-In Clinic?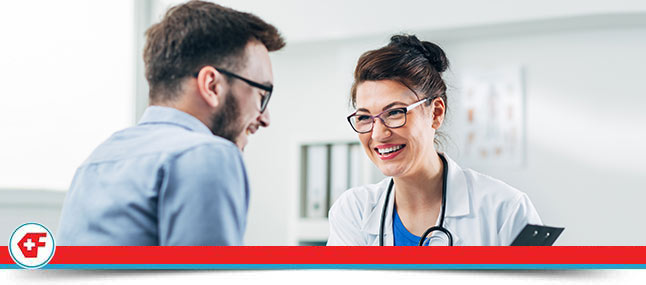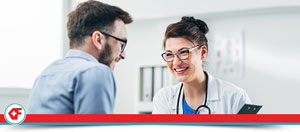 Table of Contents:
What is the difference between a walk-in clinic and urgent care?
What is considered a walk-in clinic?
What does urgent care treat?
What is more expensive, urgent care or a walk-in clinic?
What is the difference between a walk-in clinic and urgent care?

Urgent care clinics and acute care clinics are also walk-in clinics, but they provide ambulatory care after hours. Patients are seen on a first-come, first-served basis (same-day appointments may be available). If a doctor's office is closed or booked out, or when a patient needs urgent health care, urgent care clinics can fill the gap.
 
Walk-in clinics are similar to urgent care centers, but the latter includes more capabilities. More serious (but still non-life-threatening) illnesses or injuries can be treated at urgent care centers. The purpose of these types of facilities is to prevent patients from needing more expensive medical services, such as those provided at hospitals or emergency rooms.
 
A walk-in clinic generally does not have a medical doctor on staff, but an urgent care center usually does. Nevertheless, nurse practitioners and physician assistants are employed as well. A walk-in clinic, on the other hand, does not usually have X-ray equipment on site and is not equipped to handle more severe conditions like broken bones or burns.
What is considered a walk-in clinic?

In medicine, a walk-in clinic is a facility that provides basic medical care at a more affordable cost than an emergency room. Many walk-in clinics, also known as "retail clinics," are located near retailers or pharmacies so that patients can easily identify and access them. Nursing practitioners and physician assistants are often employed in these clinics. The original purpose of walk-in clinics was to serve the uninsured or underinsured for common, non-threatening illnesses.
 
It is common for walk-in clinics to offer care on a first-come, first-served basis, without taking appointments. A focus is placed on convenience, quality, and affordability. Their services include minor injuries and illnesses such as flu and cold treatment, strep throat, cuts, physicals, skin conditions, immunizations, and health screenings.
What does urgent care treat?

In order to relieve the strain on emergency rooms and reduce their long wait times, it is suggested that urgent care centers be used instead of emergency rooms for non-life-threatening medical conditions that require urgent attention. In spite of the fact that urgent care clinics are not intended to replace primary care physicians, they are recommended as a way to supplement primary care with visits to urgent care centers, since most primary care physicians do not offer extended office hours during the week and on weekends. Urgent care centers offer extended hours and are available to treat any non-life threatening injury or ailment that needs immediate care.
What is more expensive, urgent care or a walk-in clinic?

The average cost of an ER visit is $2300, while urgent care centers typically charge $180, depending on the services provided. While walk-in clinics may be slightly more affordable than urgent care facilities, they offer fewer services. Urgent care clinics charge a base fee plus the cost of additional services, such as x-rays, injections, medications, and casting bones. The added services urgent care clinics may have to conduct that are unavailable to walk-in clinic providers make up the additional costs, so the up-front savings reflected in the average costs in walk-in clinics may not prove fruitful if additional tests need to be ordered from another location.
 
If a patient cannot afford to pay the costs upfront, most urgent care centers and walk-in retail clinics offer affordable payment plans.
 
A primary care doctor is the least expensive way to get care if you have insurance. In most cases, you'll have to pay a small copayment or coinsurance. You should schedule an appointment with your primary care doctor if you have a medical need that can wait a few days or weeks.
 
Urgent care services are available at Quick Family Urgent Care. For more information, call us or walk in! We are conveniently located at 4301 S Flamingo Rd Suite 102 Davie, FL 33330. We serve patients from Cooper City FL, Plantation FL, Southwest Ranches FL, Weston FL, Pembroke Pines FL, Pine Island Ridge FL, Broadview Park FL, and Fort Lauderdale FL.