Minor Injury Treatment Clinic in Davie FL Open 7 Days a Week
We treat sports injuries, fractures, sprains, back pain, cuts, lacerations, burns, minor eye injuries, removal of splinters, skin, irritations, and wound infections. No appointment is needed. Contact us or walk in. We are conveniently located at 4301 S Flamingo Rd Ste 102 Davie, FL 33330.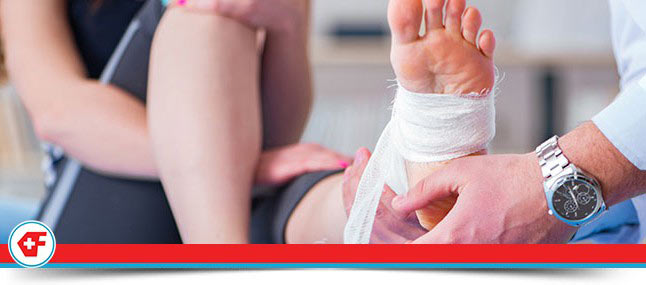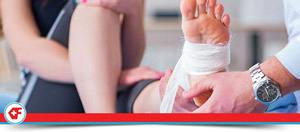 Here at Quick Family Urgent Care, we want to ensure you and your family have access to the best medical attention when you need it. We realize that life can go a little off track sometimes. When your primary care doctor isn't available, our expert physicians are here to help 7 days a week. Not all ailments and injuries occur on a 9 – 5 schedule, Quick Family Urgent Care offers extended hours, so you can avoid the long trip to Emergency Room.
The most common injuries we see are sprains and fractures. Knowing your bodies limits will help you prevent minor injuries from becoming major injuries. Common over stretched muscles, can be prevented with a few simple precautions. Stretch before you begin any sort of endurance activity. Warming up your muscles will help prevent strains and tears. Be mindful or your body and muscle fatigue while engaged in physical activity and make sure to stay hydrated!
Whether you have been injured playing sports or hurt your ankle bringing in the groceries, our walk-in clinic is an excellent option for non-emergencies. Our doctors and physicians at Quick Family Urgent Care are experienced in diagnosing and treating common injuries and illnesses. We want to make sure the whole family is happy and healthy. Our physicians offer compassionate, convenient care and treat children and adults of all ages.
Not all injuries are preventable. When unpredictable injuries occur Quick Family Urgent Care is here to help. We treat a variety of common injuries including:
Sports injuries
Fractures
Sprains
Back pain
Cuts
Lacerations
Burns
Minor eye injuries
Removal of splinters
Skin Irritations
Wound infections
If you are experiencing a life threatening emergency, call 911. For all non-life threatening medical emergencies, Quick Family Urgent Care is here to bridge the gap between the emergency room and your primary care doctor. Our board-certified doctors offer years of experience and expert medical training.
Quick Family Urgent Care is located at 4301 South Flamingo Road Suite 102 Davie, FL 33330. We are open Monday through Friday 8 am – 8 pm, and Saturday and Sunday 9 am – 5 pm. Call us today at (954) 640-1200.