Wound Care & Treatment Clinic in Davie, FL
The most typical wound signs and symptoms include bleeding, edema, and discomfort. Pus, spreading redness, increased pain or swelling, and fever are all indications that a wound is infected. Quick Family Urgent Care provides a variety of wound care services, such as laceration treatment, abrasion treatment, and splinter treatment. Walk in today. Open 7 days a week. We are located at 4301 S Flamingo Rd Ste #102 Davie, FL 33330.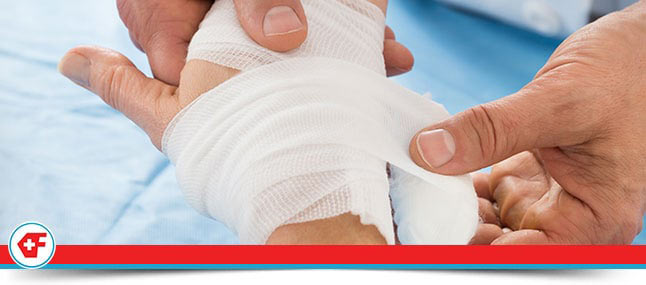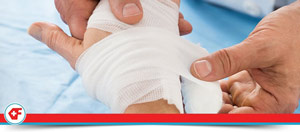 Table of Contents:
What wounds do you treat?
What should I do if I get a cut or laceration?
Do you have an urgent care clinic near me?
What wounds do you treat?

Here at Quick Family Urgent Care, we provide treatment for a variety of wounds and injuries. We offer treatment for sports injuries – including the most common ones, such as ankle sprains, groin pulls, hamstring strains, shin splints, knee injuries, and tennis elbow.

We also treat cuts and lacerations, burns, minor eye injuries, the removal and treatment of splinters, skin irritations (such as rashes or other irritations such as those caused by poison ivy or poison oak), and wound infections.
What should I do if I get a cut or laceration?

Depending on the severity of your cut or laceration, immediately do the following if the injury is minor: stop the bleeding by applying direct pressure; clean the wound; apply an antibiotic cream or ointment to reduce the chance of infection; place a sterile bandage over the cut or laceration.

If the wound is bleeding excessively, spurting blood, or if the bleeding isn't stopped by pressure after ten minutes, then you should immediately call 911.

You should see a doctor if any of the following occur: if the wound is deep; over a joint; you are unable to clean the laceration or cut; if the laceration is a deep puncture wound; if the person has had a recent tetanus shot or booster (within the previous five to ten years); or if the laceration or cut is caused by a bite, from either a human or animal. As well, if your cut or laceration shows signs of infection then seek out a medical professional immediately.

Some of the signs of a wound infection include the following:

• A fever of over 101 F
• Green, purulent (cloudy), or malodorous pus coming from the wound
• Excessive wound pain that does not go away or grows worse with time
• Redness of the wound and the surrounding area
• Swelling of the wound area
• Hot skin surrounding the wound
• and a loss of function and/or movement

If you contact any of the above symptoms – or experience multiple symptoms – then contact a health professional or walk into our clinic for immediate treatment.
What if I do not have health insurance?

If you do not have health insurance but require immediate treatment for your wounds or injuries, we urge you to come in for treatment. Here at Quick Family Urgent Care, we offer competitive self-pay options for those who do not have health insurance. Your health is important and we are here to make certain that you remain happy and healthy.

If you are in need of treatment for an injury – sports-related or otherwise – we urge you to come into our clinic for treatment. We are located at 4301 S Flamingo RD Ste #102 in Davie, FL 33330. We are open seven days a week with convenient hours. We serve patients from Davie FL, Pembroke Pines FL, Miramar FL, Pine Island Ridge FL, Plantation FL, Sunrise FL, and surrounding areas.