High Blood Pressure Treatment in Davie, FL
Are you a victim of high blood pressure? Visit Quick Family Urgent Care here in Davie, FL! We have specialists that offer effective high blood pressure treatment for you. Call us for more information.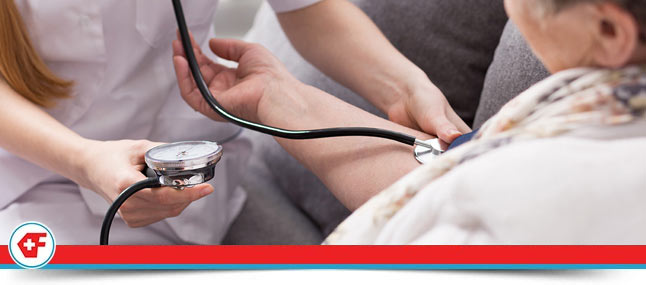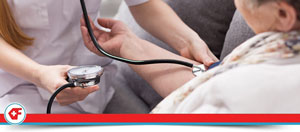 To help you treat and manage your high blood pressure, the staff and services here at Quick Family Urgent Care are available to you. We can see you without the need for an appointment and help you right away, right on the spot, so don't hesitate to come see us today if you need high blood pressure treatment in Davie, FL. Appointments aren't necessary, but you can make one with us if you'd prefer to.
What are the symptoms of high blood pressure?
The thing about high blood pressure is that most people have no signs or symptoms, even if their blood pressure reaches dangerous levels. Sometimes, a person will have a headache, shortness of breath, or a nosebleed, but usually only when their blood pressure level is severe or even life-threatening. Because high blood pressure causes excessive pressure on the heart, it can have serious consequences, like heart attack or stroke, if it isn't controlled.
If you're at risk of high blood pressure or if you have it, then it's really important to have routine doctor's appointments, and you can have these here with us at Quick Family Urgent Care. We can also help you monitor your blood pressure from home, but regular appointments are important too.
How is high blood pressure usually diagnosed?
A doctor like one of ours at our clinic can diagnose high blood pressure by measuring it using a pressure-measuring arm cuff and gauge. A measurement can indicate normal or elevated blood pressure, or high blood pressure. High blood pressure can be either stage 1 hypertension or stage 2 hypertension.
The doctor will take 2 to 3 blood pressure readings at different appointments before making a diagnosis. A 24-hour blood pressure monitoring test can confirm high blood pressure. Tests like a urinalysis can check for other complications like heart disease.
What are the treatments for high blood pressure?
Some lifestyle changes can help with controlling high blood pressure, and a doctor will very likely recommend some to you. For example, a heart-healthy diet, regular exercise, getting to or maintaining a healthy weight, and limiting alcohol intake will help.
The doctor may also recommend medication. The type of medication will depend on a number of factors like your blood pressure measurements and whether you have other medical problems. There are a number of medications available, and a combination of medications in low doses may be especially effective for you. Quick Family Urgent Care has an onsite pharmacy where you can get different kinds of medications. Contact us today to learn more.
How can urgent care help with my high blood pressure?
We can provide diagnosis, advice, blood pressure monitoring, prescriptions, and more here at Quick Family Urgent Care. It's important to make sure your blood pressure treatment is working, and you can do this during regular checkups with one of our doctors and by checking your blood pressure at home. A home blood pressure monitor will help you with this, and one of our doctors can help you find one.
Do you offer high blood pressure treatment in Davie, FL?
Yes, we do! Quick Family Urgent Care is located in Davie at 4301 South Flamingo Road Suite 102 Davie, FL 33330. Here you'll be able to receive any of our services any day of the week. Contact us today or just come by for a same-day appointment with us, no booking necessary. We hope to speak with or see you soon here at Quick Family Urgent Care!