Diabetes Treatment Clinic in Davie FL
Quick Family Urgent Care provides diabetes treatment in Davie, FL. Symptoms of diabetes include frequent urination, feeling hungry, blurry vision, having very dry skin, or feeling very tired. With the help of our medical professionals, you can manage your diabetes. Contact us to book a visit. We are conveniently located at 4301 South Flamingo Road Suite 102 Davie, FL 33330.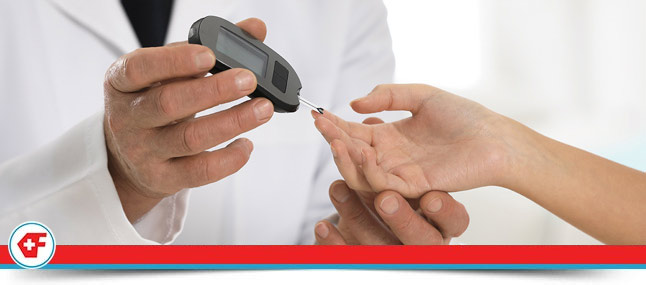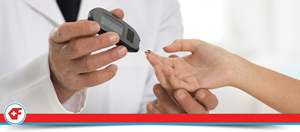 Table of Contents:
How is diabetes treated or managed?
How can urgent care help me with my diabetes?
Do you have a diabetes clinic in Davie, FL?

It's not easy living with diabetes, but with professional support, a patient can still thrive. We offer this kind of support for diabetics here at Quick Family Urgent Care, and we'd be very happy if you became our next patient. We can provide the continual care you'll need, as well as referrals to see specialists, if necessary. Appointments are not necessary for you to be able to see us. Get in touch with our diabetes clinic in Davie FL today or just come by for a visit with us!
How is diabetes treated or managed?

Diabetic patients can and should do a number of things to help themselves manage their condition and symptoms, but professional care is also necessary. Patients must learn what makes their blood sugar levels rise or drop, and how to control these levels. Some foods can affect blood sugar levels significantly, so controlling food intake is important. It's just as important to control portion sizes and calorie intake, and coordinating meals and medications can help many patients. There are a lot of things patients can do, and regular exercise, regularly checking blood sugar levels, and taking medications are among them.

All that can seem like a lot to remember to do, but a professional can help with this and create a comprehensive diabetes treatment and management plan for you. This plan will factor in your lifestyle needs in addition to your health needs, as well as every other big and little thing you can do to help manage the condition and its symptoms. Also, the professional will help you monitor your blood glucose levels, prevent health complications, refer you to specialists like a podiatrist, and do much more for you. If you need a prescription or a prescription refill, such as one for a medication like metformin, the doctor can provide that too.
How can urgent care help me with my diabetes?

Our professionals at Quick Family Urgent Care can provide all of the services we listed above. We can help you come up with a treatment and management plan, and we can recommend certain lifestyle changes that will help as a part of that plan. We can also help you monitor your levels and protect your health, as well as provide referrals and prescriptions. In fact, here at Quick Family Urgent Care, we have an onsite pharmacy that can provide some prescription medications.

We want to be a part of your healthcare team. We understand that you may have many other members in your team already, and we can network with them and other specialists to provide the most comprehensive kind of care for you. And in addition to that, we're a walk-in, urgent care clinic, so you can come see us whenever you need our services any day of the week. Come see us today or call us for a meet-and-greet or appointment with us!
Do you have a diabetes clinic in Davie, FL?

Yes, we do! Quick Family Urgent Care is a diabetes clinic near you at 4301 South Flamingo Road Suite 102 Davie, FL 33330. With us, you'll have access to a doctor and our services just about whenever you may need them, and they'll be available to you for walk-in appointments. Come visit us today to meet with one of our doctors, or give us a call if you'd prefer to make an appointment instead. We serve patients from Davie FL, Pembroke Pines FL, Miramar FL, Pine Island Ridge FL, Plantation FL, Sunrise FL, and surrounding areas. We hope to hear from and help you soon at Quick Family Urgent Care in Davie, FL.