Annual Physical Specialist in Davie, FL
With Quick Family Urgent Care, You'll be able to see an annual physical specialist regularly for. Anyone else in your family of any age can too. If that sounds like the kind of care you want for yourself and your family, then

contact us

or come see us today! We are located at 4301 South Flamingo Road Suite 102 Davie, FL 33330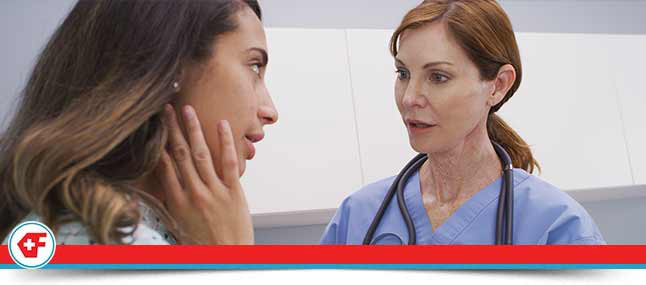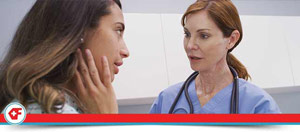 What does a physician check for in an annual physical?
The first things a physician will do during an annual physical exam is discuss your health history and current lifestyle with you, and ask whether you have any concerns you'd like addressed. If you're a parent and you've brought your child in to see the doctor, then the doctor will address both of you at the same time.
The next task is to check your vitals which includes your blood pressure, temperature, heart rate, and respiration rate. Then the doctor will perform a number of simple examinations, including:
A lung exam – To make sure that your lungs are healthy and that you don't have an illness that could be affecting your lungs, the doctor will listen to your lungs and breathing with a stethoscope
A heart exam – The doctor will also listen to your heart to check for an irregular beat or heart murmur
A head and neck exam – An examination of your throat, tonsils, gums, teeth, ears, nose, eyes, and sinuses
An abdominal exam – The doctor will tap on your stomach to check your liver size and abdominal fluid, as well as to check for tenderness
Is an annual physical the same for everyone?
During your annual physical, you can expect the doctor to perform the many exams listed above and possibly others, such as a neurological exam, an extremity exam, and/or a dermatological exam. There could be other exams too, depending on your age, sex, and health history. For example:
Women may require a breast exam and pelvic exam
Men may require a testicular exam, a penis exam, a hernia exam, and/or a prostate exam
Patients of a certain age or at a risk of chronic conditions like heart disease may also need additional tests, like a lipid panel to check cholesterol levels, and they may also need more frequent physicals
The parents of children who are behind on their vaccination schedule should consider getting their child vaccinated
Do I really need an annual physical?
You really should get an annual physical, yes. The exams can help a great deal to prevent health issues and maintain good health. Even if you're feeling perfectly healthy, annual physicals can still be vital, as they can detect the early signs of serious health issues like cancer. Annual physicals are an absolute must at age 50 and beyond, but every patient can and likely will benefit from them. And when you see a specialist in annual physicals, you can have the highest confidence in his or her capabilities, and that you'll be taken care of very well.
Do you have an annual physical specialist in Davie, FL?
Yes, we do! Quick Family Urgent Care has an annual physical specialist near you at 4301 South Flamingo Road Suite 102 Davie, FL 33330. Our clinic is open for you Monday to Friday, 8 am to 8 pm, Saturday and Sunday, 9 am to 5 pm. We happily accept walk-ins, even for physical exams, so don't hesitate to come see us if you or a loved one is behind on your annual physical exam schedule.
We look forward to your visit with us soon here at Quick Family Urgent Care in Davie, FL!