Urgent Care for Ringworm in Davie FL
Experienced Doctors at Quick Family Urgent Care Can Evaluate Your Ringworm Rash and Discuss a Treatment Plan. Walk in Today. We Are Located at 4301 S Flamingo Rd Ste 102 Davie, FL 33330.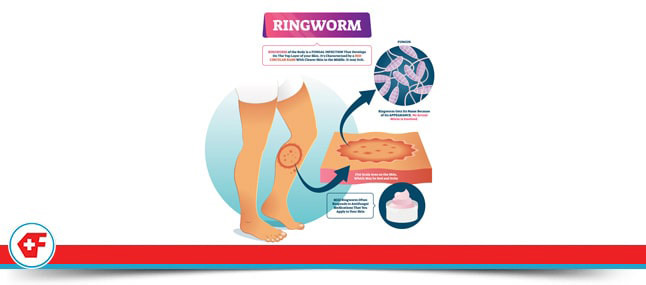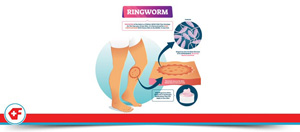 Ringworm is a relatively common skin infection that's actually caused by a fungus. It's commonly known as "athlete's foot" when it occurs on the feet and "jock itch" when it occurs on the groin, and it can also affect the scalp, hands, beard area, or nails. Although a condition named "ringworm" sounds repugnant, ringworm isn't serious so long as it's treated properly, which we can help with here at Quick Family Urgent Care!
Can I go to urgent care for ringworm?
Yes, you definitely can go to urgent care for ringworm. In fact, urgent care is one of the best places to go for ringworm because you'll be treated with antifungal medication right away, right on the spot, and if necessary, you can get a prescription for a stronger antifungal cream.
What do the early stages of ringworm look like?
This depends on where the condition occurs on the patient. Some of the initial and later signs and symptoms include:
Itchy, flaky, red, scaly, bumpy, and/or cracked skin
A rash that is ring-shaped
Discolored, brittle nails
And if it occurs on the scalp, possible hair loss
How long does it take for ringworm to disappear?
If ringworm is properly treated, then it will take about two to four weeks to clear up. However, if ringworm isn't properly treated, it can take months to clear up. This is why it's important to get professional care for ringworm. Also, some over-the-counter medications might not work, so it's best to have a professional treat the condition, and sometimes a prescription medication is necessary.
What happens if ringworm goes untreated?
If ringworm isn't treated, not only will it stay around longer, it can also spread to other areas of the body, and even scar the body. Additionally, there's a greater risk of spreading the infection to other people. For untreated ringworm affecting the nails, nail deformities can occur. And for ringworm on the scalp that isn't treated, there's a greater risk of hair loss. This hair loss can be permanent. For so many reasons, it's important to have ringworm professionally and properly treated.
Is ringworm contagious by touch?
Yes, it is actually very contagious by touch. This is yet another reason why treatment is so important. In fact, ringworm can be passed by touch from person to person or even pet to person. If you suspect your dog or cat has ringworm, then it's important for you to take it to the vet for treatment. And if someone in your family has ringworm, then you should come by Quick Family Urgent Care for treatment.
Why do people get ringworm?
You can get ringworm by touching a contagious person or pet, but also from any other kind of contact with the fungus. For instance, you can get ringworm when you're walking barefoot, such as when you're at a public shower or public pool where people with the fungus also walk barefoot. You can also get ringworm from hairbrushes, unwashed clothing, and toys that are shared between people.
Ringworm is caused by a fungus, and occurs in people when they come into direct contact with it. Ringworm of the scalp is most common in children, jock itch is most common in adolescent boys and men, and athlete's foot is most common with people to walk barefoot in public places.
If you or a loved one is suffering from ringworm, then come see us here at Quick Family Urgent Care. We'll be able to treat the condition right away, and with prescription medication if necessary. Walk-ins are welcome! We're located over at 4301 South Flamingo Road Suite 102 Davie, FL 33330, and we're Open 7 Days a Week.