Asthma Treatment Clinic in Davie FL
Asthma is a serious chronic illness that needs to be managed properly. Quick Family Urgent Care is here to ensure you have the correct treatment plan for your asthma. Call today or schedule an appointment online with our asthma treatment provider. We are Open 7 Days a Week. We are conveniently located at 4301 South Flamingo Road, Suite 102, Davie, FL 33330.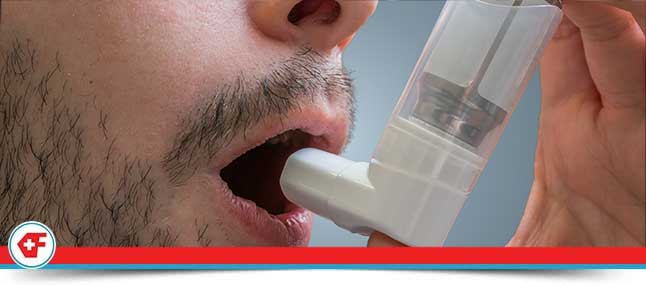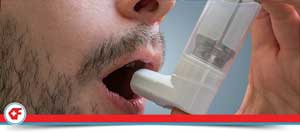 Table of Contents:
What are the current treatments for asthma?
Which doctor is best for breathing problems?
Can asthma be cured completely?
Asthma is a common condition that affects the lives of millions of people. Symptoms include shortness of breath, difficulty breathing, chest tightness, wheezing, and more. While there is no cure for asthma, the treatments available act essentially the same, with many experts working on prevention and treatments every year.
What are the current treatments for asthma?

The primary forms of quick-relief asthma medications are a class of drugs that include:

• Metaproterenol
• Epinephrine, available in EpiPen and EpiPen Jr., Adrenalin, and Epinephrine Mist
• Albuterol
• Levalbuterol, available as Xopenex

Most asthma medication is available with an inhaler for oral administration, or in the form of a powder. An inhaler is a device that produces a mist of the medicine, promoting more efficient and direct delivery to the lungs.
 
Doctors may prescribe the following medicines for people with asthma on a long-term basis:

• Anti-inflammatory drugs, which is taken using a nebulizer
• Immunomodulators, including omalizumab
• Leukotriene modifiers for inflammation
• Theophylline, an oral medication that opens the airways

People with asthma should use a quick-relief inhaler for no more than two days a week. Most people carry a quick-relief inhaler with them at all times and use it as the first notice of symptoms.
Which doctor is best for breathing problems?

Pulmonologists are physicians who specialize in treating the respiratory system, and some pulmonologists sub-specialize in specific conditions, such as asthma or chronic obstructive pulmonary disorder (COPD). For patients who have serious or chronic breathing problems, pulmonologists often work in hospital settings. If they feel it may benefit your asthma treatment, your pulmonologist may refer you to other asthma specialists, such as respiratory therapists.

Allergist-immunologists also specialize in asthma, as well as in allergies. Pulmonologists have had years of additional training in this field and are more experienced in asthma treatments and management than non-specialists. Part of their focus is dealing with asthma, so they are the best experts to see in hospital care.
Can asthma be cured completely?

While asthma has no cure, it can be effectively treated and prevented.
 
Asthma can be prevented if you:

• Participate in physical activities regularly. Physical activities can trigger your asthma in certain situations and can cause shortness of breath, but they are important for a healthy and balanced life.

• Avoid situations that can make the treatment of your asthma difficult. Stay away from smoke-prone areas.
• Wear masks when you go out in public to avoid infections.
• Keep a track of all your activities that start from taking medicines, to participating in yoga to symptoms that triggers your asthma. Make this a habit of working out on your body daily.
 
Asthma is a chronic long-term disease that has no definite cure. The purpose of Asthma treatment is to control the level of asthma.

Asthma control will help:

• Prevent the chronic symptoms like coughing or shortness of breath.
• Limit the need for quick-relief medicines.
• Make your nights easy and sleep healthy.
• Prevents from sudden asthma attacks, which could be life-threatening.
 
If you or someone you know is experiencing difficulty breathing, shortness of breath, tightness in the chest, coughing, wheezing, or any other symptoms of asthma, come to Quick Family Urgent Care today, where our team of professional staff can help you find relief from these symptoms! Contact our office today to get in touch with our doctors. To book an appointment, Call us or visit us online! We are open 7 days a week. We are conveniently located at 4301 South Flamingo Road, Suite 102, Davie, FL 33330. We serve patients from Davie FL, Pembroke Pines FL, Miramar FL, Pine Island Ridge FL, Plantation FL, Sunrise FL, and surrounding areas.