When Should I Go to the Urgent Care?
When life-threatening emergencies occur, such as a heart attack or a serious head injury, you require a visit to the emergency department, also called the emergency room (Er). An illness or injury that does not appear to be life-threatening but can't wait until the next day, such as the flu or a minor cut, should be treated at an urgent care center.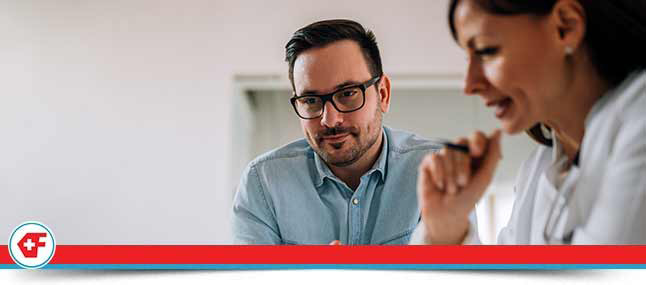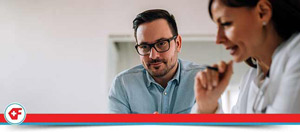 Table of Contents:
What is urgent care for?
What services can I get at the urgent care?
Do you have an urgent care clinic near me?
You go to the doctor for general healthcare, and you go to the ER (emergency room) for emergency healthcare. Likewise, you should go to the urgent care for urgent healthcare, but what kind of care is that and when is it necessary? We at Quick Family Urgent Care would like to help you understand this better, so here's our answer to the question of "When should I go to the urgent care?"
What is urgent care for?

To give you a better understanding of urgent care and its purpose, let's take a closer look at it and how it differs from other kinds of care. For example, general care is for basic healthcare like checkups and the other services a primary care physician can provide. Emergency care is for health emergencies which are situations that are or could be life-threatening. These situations are ones only emergency care can handle. Urgent care is for urgent but non-life-threatening situations, as well as for basic healthcare when you need it.

You wouldn't go to the ER for a minor cut or a mild throat infection, right? These are minor but urgent issues, so you might not want to go to the doctor either, as you'd have to make an appointment and wait a week or so for it. You'd also have to wait at the ER, as they have to treat patients with major health conditions first. The better choice is urgent care because minor injuries and mild illnesses should be treated urgently and right away. You don't need an appointment with urgent care, so you can simply walk in for immediate service, and most clinics are open late and over the weekend. Also, if you're behind on your immunization or physical exam schedules, you can go to urgent care for an immediate vaccination or physical, no problem!
What services can I get at the urgent care?

Remember, you can get any basic healthcare service or non emergency care service at urgent care. All of their services are available on a walk-in basis. Also, anyone of any age can be treated at urgent care, so you and your family are able to go there for service. With Quick Family Urgent Care, you'll be able to get any of the following services:

– Care for any mild illness, such as strep throat or the flu
– Care for any minor injury, such as a simple fracture or a cut that is bleeding controllably
– Physical exams of any kind, including DOT physicals, sports physicals, and annual physicals
– X-rays/radiology
– Workers' compensation and motor vehicle accident claim services
– Laboratory testing, such as testing for STDs
– Treatments for seasonal or other mild allergies
– Vaccinations
– Medications from our onsite pharmacy
– Other adult, pediatric, and geriatric services, all offered on a walk-in basis

So long as the situation is non-life-threatening, Quick Family Urgent Care can help you and your loved ones with no appointment necessary. We'd be happy to meet you in-person, or you can contact us at (954) 640-1200 to learn more about our services, our staff, and what urgent care can do for you, your family, and your community!
Do you have an urgent care clinic near me?

Yes, we do! You can find Quick Family Urgent Care at 4301 South Flamingo Road Suite 102 Davie, FL 33330. We're open for you and your family Monday to Friday, 8 am to 8 pm, Saturday and Sunday, 9 am to 5 pm. An appointment is never necessary with us, so don't hesitate to come see us today, right away.

Our staff look forward to seeing you soon here at Quick Family Urgent Care!