Walk-In Clinic in Davie, FL
Quick Family Urgent Care is located near Pembroke Pines, Weston, and Plantation Florida areas and is open Mon-Fri: 8:00 am – 8:00 pm, Sat and Sun: 9:00 am – 5:00 pm for all of your urgent care needs. Insurance accepted. Walk-ins are available. No appointments are needed. Contact us for more information. We are conveniently located at 4301 S Flamingo Rd Ste 102 Davie, FL 33330.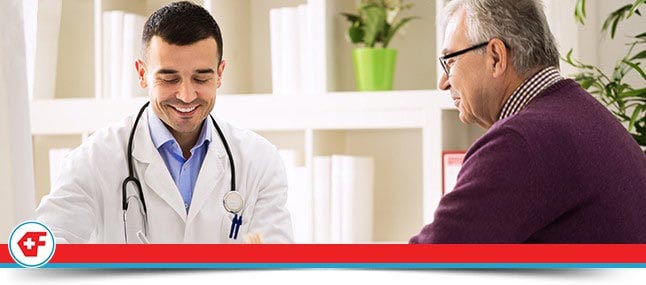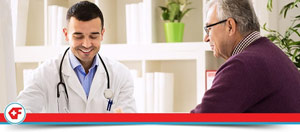 When you or a loved one needs to see a doctor right away, Quick Family Urgent Care is here to help. Our walk-in clinic is Open 7 Days a Week, and our dedicated staff members are available to see you when you need it most. Skip the long wait times at your local emergency room, and stop waiting for your primary care physician's office to call you back with a cancellation. At Quick Family Urgent Care, your health, comfort, and convenience are our top priorities.
Walk-in clinics are an important option for families to have when it comes to urgent medical care needs. At Quick Family Urgent Care, we provide the highest quality medical care available in a convenient location, with the shortest wait times possible. Our goal is to get you in and out of our clinic as quickly as we can with the correct diagnosis and the right treatment plan to set you on the path to feeling better. We know that you do not have the time for illnesses or injuries to derail your routine. We pride ourselves on the services we offer to our community, to help parents and their children feel their best so they can get on with their lives.
Whether you are coming to us with cold and flu symptoms, a minor injury, or for laboratory testing, our physicians have the experience and knowledge necessary to help get you back on your feet as soon as possible. We are proud to offer on-site lab services for many required tests, as well as treatment for non-life-threatening injuries and illnesses. Our walk-in clinic in Davie is Open 7 Days a Week, so no matter what your schedule entails, our highly trained medical staff is available when you need us most. We know that when you are not feeling well, all you can think about is getting better, and that is why we are proud to offer our services in a way that is conducive to your busy schedule.
Quick Family Urgent Care believes that high-quality medical treatment should be easily accessible and available to everyone. That is why we offer treatment all week long with no appointments necessary, as well as special pricing for many services and self-pay options for those without insurance. Our goal is to serve our community in the best way possible, not just by providing the best medical care we can, but also by working to enhance our community by offering those services in a convenient and welcoming environment.
If you or a loved one is in need of treatment for an illness or injury, or if you require a physical exam for work or school, come to Quick Family Urgent Care's walk-in clinic in Davie, FL today. No matter what your family's medical needs are, our office takes pride in helping the community stay as happy and healthy as possible. Our dedicated staff is here 7 days a week to help make sure you receive the treatment and services you need as quickly as possible, in a comfortable office environment.