What Are the Reasons to Have an STD Test?
If you have any STD symptoms, it's crucial to be tested because some STDs can have major health consequences if untreated. Confidential STD testing is available at Quick Family Urgent Care. If you want to learn more about STD testing, contact us or request an appointment online. We are located at 4301 S Flamingo Rd #102, Davie, FL 33330.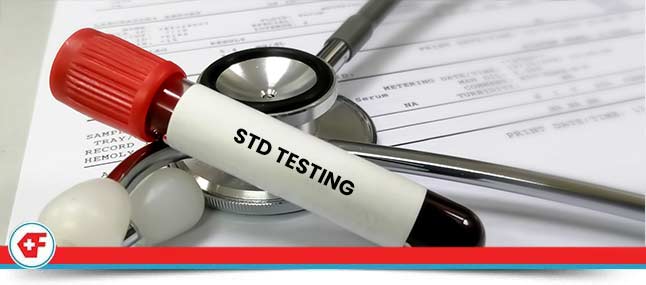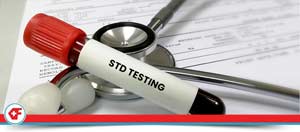 Table of Contents:
Why should you get tested for STDs?
When should you get an STD test?
Should I get STD tested if I have no symptoms?
What diseases show up on the STD tests?
STDs are sexually transmitted diseases. They can come in a variety of types and can cause a wide range of symptoms. In many cases, STDs are asymptomatic, meaning they do not present any symptoms. This can make it more difficult to know when you have an STD, but proper precautionary measures, such as regular STD testing, can significantly reduce the chances of getting an STD, as well as the risk of spreading it.
Why should you get tested for STDs?

There are many reasons why you should get tested for STDs; the more that apply to your situation, the more highly recommended it is to get tested for STDs. Some reasons include:

• STDs Can Occur From All Types of Sex — When most people think of STDs, one of the first things to come to mind is often how they are transmitted. In many cases, it is from the exchange of bodily fluids, but some can spread simply from skin-to-skin contact, such as herpes, HPV and even syphilis.

• When in a Non-Monogamous Relationship — People who are married or in other mutually monogamous relationships often do not need STD testing, but this is wholly dependent upon each relationship. What is important to note, however, is that people should get screened before beginning a sexual relationship, as symptoms can develop later.

• You Have Not Been Tested in A While — If it has been a few weeks, or even months, since your last STD test, and you are sexually active, it is time to schedule another test.

• You Have Undiagnosed Symptoms — While no one wants to be diagnosed with an STD, it is much better to know whether or not you have one, so you can start treatment if you do. Many STDs, like HIV, are much easier to treat when they are caught early.

• To Avoid Complications of Untreated STDs — Even when there are no initial symptoms, an untreated STD can cause long-term health problems. In females, for example, gonorrhea and chlamydia can lead to pelvic inflammatory disease (PID), which can lead to infertility. When caught early, many STDs can be treated before they develop into these permanent problems.
When should you get an STD test?

In general, sexually active people should get tested at least once a year. However, for those who engage in unprotected sex, they should be getting tested twice as often, at least every six months. It is important to wait a few weeks before getting tested if you had unprotected sex; some STDs do not show up right away and may take a couple weeks before symptoms manifest.

STDs affect men and women differently. For example, men tend to notice symptoms of an STD more frequently than women do. This is because symptoms, such as discharge, are often unusual to their typical sexual health and are therefore more noticeable.

Women are more vulnerable to STDs overall. The skin of the vagina is much finer than the skin of the penis, making it easier for bacteria to penetrate the skin and cause infection. Women may also misdiagnose STD symptoms as something else. For example, some women may believe that unusual discharge is the result of a yeast infection rather than an STD. Untreated STDs can also have more serious health consequences for women, such as long-term reproductive problems like infertility.

Therefore, it is recommended that all sexually active women under the age of 25 get tested at least once a year for gonorrhea and chlamydia.
Should I get STD tested if I have no symptoms?

If you are sexually active, you should get tested for STDs, even if you do not have symptoms. There are other factors that go in to determining which asymptomatic individuals should undergo testing, including:

• Those having unprotected sex
• People involved with multiple partners
• People living in areas with high STD prevalence

In addition to this, if it has been over a month since you last got tested, you should schedule a confidential STD test today at Quick Family Urgent Care.
What diseases show up on the STD tests?

Different tests can detect different STDs. Some tests are designed to detect bacterial infections, such as gonorrhea, chlamydia and syphilis, while others detect viral infections, such as herpes, HPV and hepatitis A/B/C. At Quick Family Urgent Care, we test for the following sexually transmitted infections:

• HIV/AIDS
• HPV
• Herpes
• Chlamydia
• Gonorrhea
• Syphilis

Come to Quick Family Urgent Care for confidential STD testing! Contact us today to book an appointment for an STD test, or visit our clinic conveniently located at 4301 South Flamingo Road, Suite 102, Davie, FL 33330. We look forward to serving you! We Serve Patients from Cooper City FL, Plantation FL, Southwest Ranches FL, Weston FL, Pembroke Pines FL, Pine Island Ridge FL, Broadview Park FL, Fort Lauderdale FL, and surrounding areas.