Dr. Ajay Sood, M.D. at Quick Family Urgent Care in Davie FL
Dr. Ajay Sood, M.D. was the medical director of Quick Family Urgent Care and a board-certified family medicine doctor.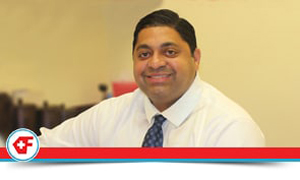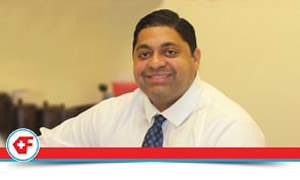 In the Memory of Ajay Sood, M.D.
Speciality: Family Practice
Education: Florida International University
Dr. Ajay Sood was a board-certified family medicine doctor and the medical director of Quick Family Urgent Care, LLC. He was a member of the Urgent Care Association of America, and the American Medical Association. Dr. Sood specialized in care for children from 6 months to adult. Born in India, his family moved to the US in the early 70s, later moving to South Florida in the early 80's. Dr. Sood received his B.S. in Biology from Florida International University in Miami, and his Medical Doctorate from the School of Medicine at Universidad Iberoamericano in Santo Domingo, Dominican Republic. Dr. Sood completed one year of general surgery residency at Sound Shore Medical Center in New Rochelle, NY. Being a new father around the same time, propelled him to be more hands-on with family care where he could make the most impact. He completed his Family Medicine Residency at Florida Hospital in Orlando, FL, and subsequently relocated to Pembroke Pines. Following his completion of medical training, Dr. Sood worked in an urgent care as a Medical Director for 4 years at another urgent care. He was promoted to Interim Chief Medical Officer (CMO) during a tough and critical time in the company's development. As a CMO, he helped drive the direction and growth of 8 to 13 clinics, supervising over 30 physician and mid-level providers and contributing to the expansion to 24 clinics. Prior to entering the field of medicine, he was involved as a case manager of HIV patients at a community hospital and witnessed how caring for a single individual can have an emotional & positive effect on many. This later became his company's logo. "Let our Family Help your Family, Get Well." Dr. Sood was a South Floridian who liked to play sports and spent time with his wife, 2 wonderful kids, and his active German shepherd.