What Happens When You Go to Urgent Care
If you have an urgent condition and you walk in an urgent care, always bring any required forms that the clinician may need to fill out. When you check in, you will be greeted by welcoming staff who will help you register. They will ask you to present your ID card and insurance card and pay your deductible if you're insured. After payment, you will be assisted immediately by an experienced professional with any urgent medical care that you require.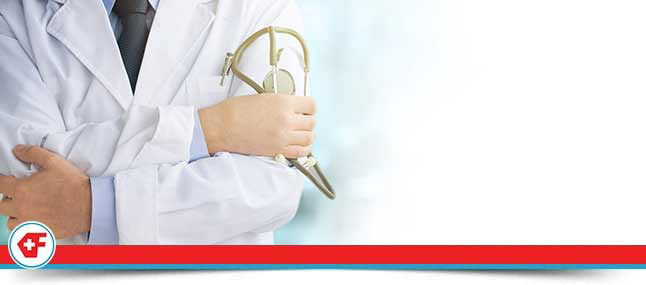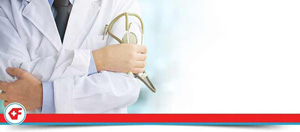 You might be thinking right now about going to urgent care, but hesitating because you're not quite sure about what happens when you go to urgent care and what the experience will be like. We at Quick Family Urgent Care would like to help and tell you exactly what to expect at an urgent care clinic like ours. We'll start by telling you that urgent care is about as easy as going to the doctor, and possibly even easier since urgent care is all about efficiency and timeliness! We're no exception here at Quick Family Urgent Care in Davie, FL. Let's take a good look at everything you can expect with an urgent care clinic like ours.
How should I prepare to go to urgent care?
Prepping for an urgent care visit is easy. First, if you've been wondering whether you have to make an appointment, you don't. You can make an appointment if you want to, but it's never necessary. Secondly, you'll want to prepare the things you'll need to bring with you. This can include:
Any relevant medical documentation you have on-hand
Your health insurance information
The names of any prescription medications you're currently taking
Your primary care physician's name
A picture ID
Credit, debit, or cash to pay for service
If you're bringing in a minor who is not your child, then please make sure you have their parental authorization form. If you've received a referral form from your employer or from another organization, then please bring this form with you.
What happens when I get to an urgent care clinic?
Urgent care is all about immediate and timely care right on the spot, so they'll be able to serve you quickly. Upon arrival, the first thing you can expect is to be greeted and asked about how they can help you. This is when you should tell them about your symptoms and any health conditions you have. After, they'll help you register with the clinic, which is a quick process. They'll ask you for your personal information, and then about your method of payment and health insurance. If you are insured, then they will get you to pay your deductible. Finally, they'll tell you to wait a very short time to see a physician. This is usually a matter of minutes, and then you'll be able to speak with a physician about your health!
What happens at urgent care?
Once you're speaking with an urgent care physician, you'll want to tell him or her about your current symptoms, any health conditions you have, and what you believe could have caused your current symptoms. You'll also want to show the doctor any relevant medical documentation you brought with you, and give the doctor the names of any prescription medications you're taking. All this information will help the physician make a proper diagnosis and treat you most effectively.
And as for diagnosis and treatment, you can expect the doctor to ask you questions about your symptoms and health, and to examine you as your primary care physician would. If necessary for diagnosis, the doctor might also use state-of-the-art tools and technologies, including X-rays and laboratory testing. Once the doctor has a diagnosis, he or she will offer a number of treatment options, such as a cast for a minor fracture or a prescription medication for a mild illness. Here at Quick Family Urgent Care, we actually have an onsite pharmacy to make prescription pickup easy for our patients! And after you've received your treatment and made sure it's all paid for, you're all done and can go home!
Do you have an urgent care clinic near me?
Yes, Quick Family Urgent Care has a clinic near you at 4301 South Flamingo Road Suite 102 Davie, FL 33330. We're open for you and your loved ones Monday to Friday, 8 am to 8 pm, Saturday and Sunday, 9 am to 5 pm. Remember, an appointment is not necessary with urgent care, so you can come see us today, right away.
We look forward to your visit with us soon here at Quick Family Urgent Care in Davie!