Immediate Care Clinics in Broward County, FL
Quick Family Urgent Care Offers Immediate and Cost-Effective Medical Care Services For Children To Adults. Open 7 Days a Week. Walk-Ins Are Welcome.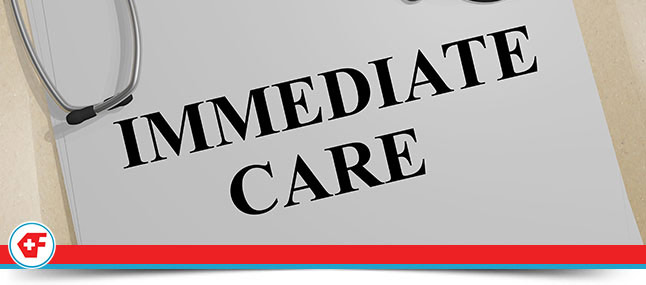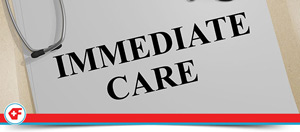 Here at Quick Family Urgent Care, you can expect the finest service and immediate care doctors in Broward County , FL. With us, immediate care is all about attentive, quick and affordable service, and we're here for you and your family in the long term.
Healthcare is more than service, though. It's also about building long-term relationships and playing an important role in the community. You'll find that we take our role seriously here at Quick Family Urgent Care, but we always have a smile on our faces. You'll have a smile on your face too once you realize how affordable urgent care is! We see patients from nearby cities also, including Cooper City, Plantation, Southwest Ranches, Weston, Pembroke Pines, Broadview Park and Fort Lauderdale Florida.
Are immediate care doctors in Broward County more expensive than a family doctor?
Generally, immediate and urgent care is less expensive than going to see your family doctor. Immediate and urgent care tend to be around $100 per visit (less with insurance; costs may vary, so please contact us for pricing details). Additionally, immediate and urgent care can be more convenient because you can simply walk in with virtually little to no wait time.
Immediate and urgent care clinics like Quick Family Urgent Care are able to accept most major insurances, including, but not limited to:
AARP
Aetna
Blue Cross
Cigna
Medicare
Medicaid
TriCare
United Healthcare
How much does it cost to go to an immediate care walk-in clinic if you don't have insurance?
Patients without insurance can still save money by choosing immediate care over their family doctor. With immediate care, if you don't have insurance to help cover the costs, you'll pay around $100 for diagnosis and treatment (costs vary, so please contact us for further details on pricing). This cost could increase or there could be additional costs if you require further treatment or any prescription medication.
For patients without insurance, if you need prescription medication, you can request a generic, non-branded prescription, which can cost less. You can pay for it and pick it up at your local pharmacy.
Please contact us at Quick Family Urgent Care for additional information on pricing.
What services do you provide at your urgent care/immediate care center?
We are able to offer our patients fully comprehensive service here at Quick Family Urgent Care! Our immediate care doctors can diagnose and treat illnesses and injuries that are common and non-life-threatening. Please, if you believe your illness or injury could be life threatening, call 911 for emergency service.
At Quick Family Urgent Care, we offer on-site x-rays and lab testing for precise diagnostics. Some of the other on-site services we provide are:
Diagnosis and treatment for:
Fractures, sprains, or dislocated joints
Colds, flu, or respiratory complications
Bronchitis or pneumonia
STDs
Nausea, vomiting, or food poisoning
Allergies or asthma
Skin conditions or skin infections
Urinary tract infection
Minor cuts or abrasions
Physical examinations, such as annual physicals
Employer services, such as workers' compensation
Motor vehicle accident insurance claims
Urgent care for children
And many more services
Are there immediate care clinics near me in Broward County, FL?
With Quick Family Urgent Care, you'll find immediate care doctors near Broward and the rest of the FL area. Walk-ins are welcome, and same-day service is assured. You'll find us at 4301 South Flamingo Road Suite 102 Davie, FL 33330. Our clinic is open to you 7 days a week, with extended hours on weekdays. For more information, you can reach us at (954) 640-1200. We also welcome any questions you have for us about our services.
We hope to help you and your family soon!